Study suggests regular toothbrushing improves glycemic control in people with diabetes
Research led by ADASRI scientist highlights benefits of oral health coaching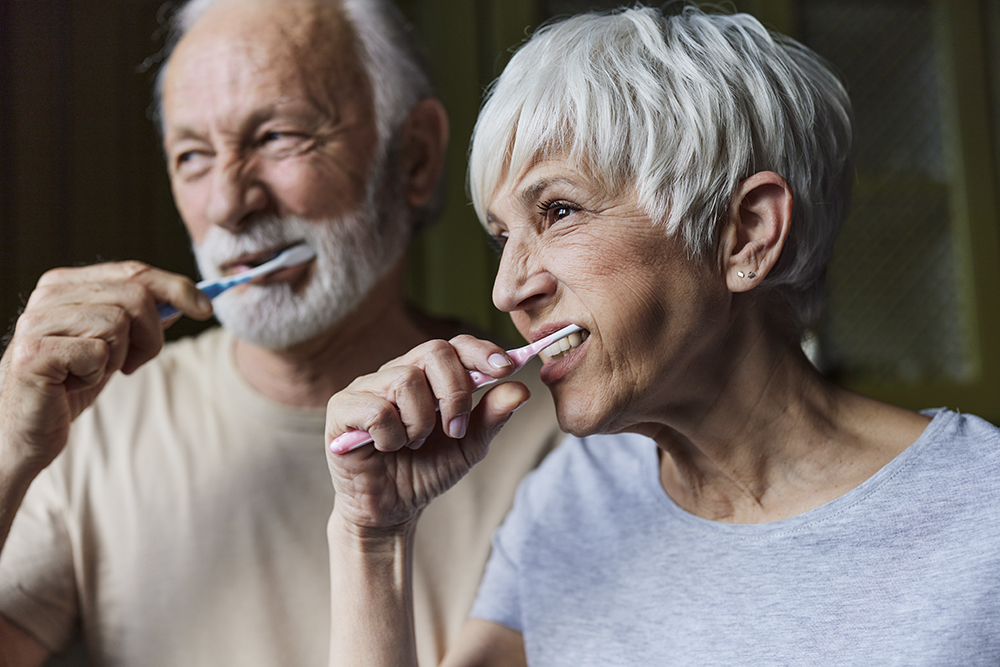 Regular toothbrushing is associated with better oral health outcomes and glycemic control in people with Type 2 diabetes, according to a study published in June in Diabetes Spectrum.
The systematic scoping review — conducted by Ruth Lipman, Ph.D., senior director of evidence synthesis and translation research for the ADA Science & Research Institute, and others at the American Dental Association and MedStar Diabetes Institute — examined results from 11 studies, including survey-based investigations that looked for associations between toothbrushing and better oral health or glycemic control and studies with an interventional component designed to improve home oral care.
"There are two important takeaways from this work," Dr. Lipman said. "The first is that the data suggests that regular toothbrushing, the very bedrock of home oral hygiene, not only improves the oral health of people with Type 2 diabetes, but also improves control of their blood sugar levels."
In every survey included in the review, participants who reported they brushed their teeth more frequently experienced better glycemic control. More frequent toothbrushing was often associated with better clinician-conducted measures of oral health as well, including less bleeding on probing, less gingival crevicular fluid, smaller periodontal pocket depth, less buildup of calculus, less tooth decay and decreased risk of periodontal disease.
"The second takeaway is that helping people improve their toothbrushing takes more than just talking at them about toothbrushing," Dr. Lipman said. "The message for dentists is that lifestyle behavior change is difficult, so if dentists want to help their patients with Type 2 diabetes improve their oral hygiene, it is necessary to coach and motivate them rather than simply educate them about toothbrushing."
In the interventional studies included in the review, oral health coaching was associated with greater improvement in glycemic control and toothbrushing behavior than oral health education. However, the review notes additional studies are needed to further explore the potential for oral health coaching to improve the well-being of people with Type 2 diabetes.