Gary Oyster, D.D.S., receives inaugural ADPAC Lifelong Legacy Award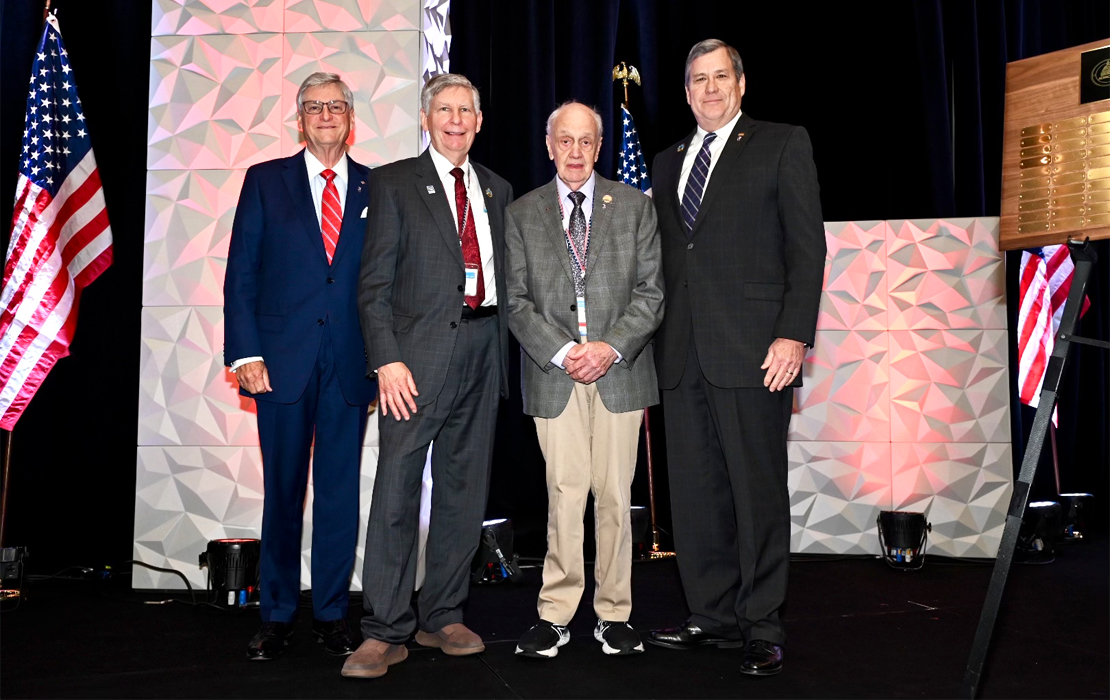 Gary Oyster, D.D.S., wasn't sure what to think when he was summoned to the podium during the ADA Dentist Student Lobby Day.
His friend and colleague, Hal Fair, D.M.D., had just called him up to the stage to surprise him with the inaugural ADPAC Lifelong Legacy Award. The award was created to recognize those individuals who have contributed at least $20,000 to the American Dental Political Action Committee over their lifetime.
"Dr. Oyster has set himself apart from the rest of us when it comes to advocating for policies that are important to the American Dental Association and to the patients that our member dentists serve," said Dr. Fair, a past 16th District trustee. "Not only does he advocate tirelessly for our policies but he also, so to speak, puts his money where his mouth is."
"There is no doubt if you were to look up the definition of passion, commitment and advocacy in the dictionary, the name Gary Oyster would be there next to each one," Dr. Fair said.
Tributes soon followed from Alec Parker, D.D.S., CEO of the North Carolina Dental Society, and Charles Norman, D.D.S., a past ADA president from North Carolina. There was also a surprise video tribute from the N.C. Dental Society members and a reception held in his honor.
"Wow, that's all I can say," said Dr. Oyster, who received two standing ovations from the audience and is the current trustee of the ADA's 16th District. "I want to say to the students to keep the passion that they feel now as they go through dentistry forever. Never give up. You will not win every battle, but you want to win the war. And the war is to keep dentistry and the doctor-patient relationship as a model for health care."
Dr. Oyster has been involved in organized dentistry for more than 50 years and according to the tributes, his tireless efforts in advocating for dentistry at the local, state and national levels are legendary. Most recently he contributed $100,000 to the successful Massachusetts ballot initiative to establish a medical loss ratio in dentistry.
"Gary has taught me by his actions the most important business lesson I ever learned: relationships are everything," Dr. Parker said. "Thank you, Gary, for your dedication and service to the dentists of our state and our nation as well as the patients they serve."
"Gary Oyster is the epitome of political activism. He has spent countless hours meeting with legislators, hosting fundraisers, attending fundraisers and contributing untold financial aid to their campaigns," added Dr. Norman, a friend of Dr. Oyster's for more than 40 years. "Probably the most inspiring thing about Gary's many years of service as NC legislative and PAC chair was that he never expected recognition for his efforts. He did what he thought was right for his practice, our profession, and the patients we serve."