HPI: 1 in 6 dentists report dropping out of some insurance networks
February poll results find short-notice cancellations, hygienist recruitment continue to be challenges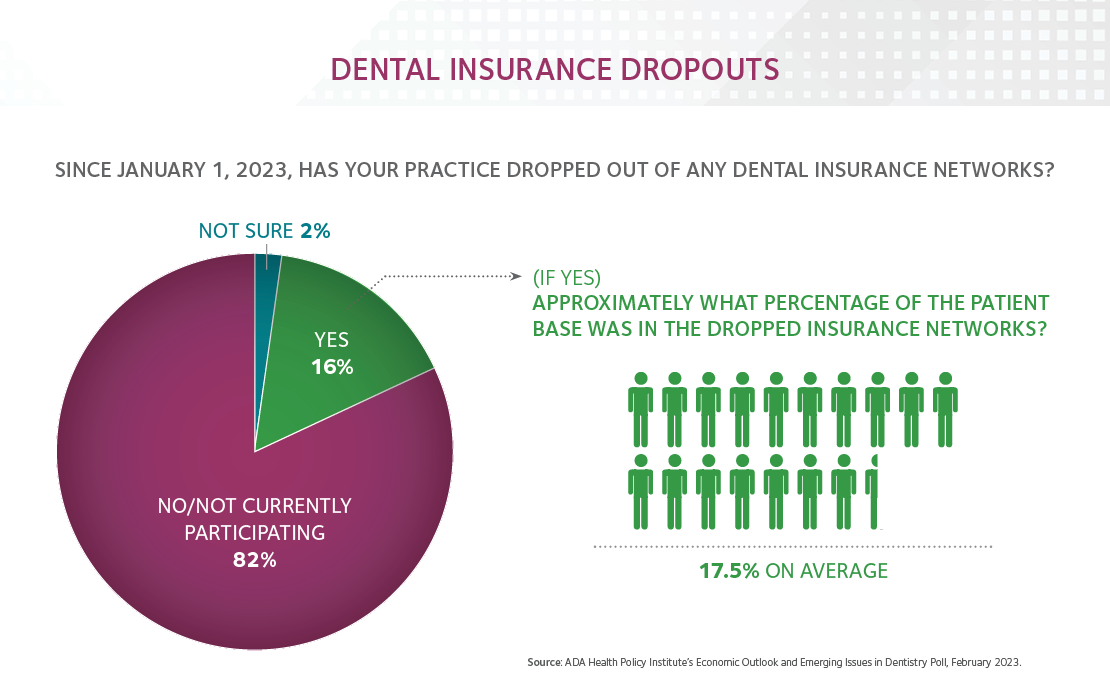 Since Jan. 1, about 16% of dentists reported they have dropped out of some dental insurance networks, according to insights from the ADA Health Policy Institute's February Economic Outlook and Emerging Issues in Dentistry Poll .
On average, the dropped networks covered 17.5% of the dentists' patient bases.
Other poll results included:
Dentists' confidence in the dental care sector dropped in February, while rising slightly for the general U.S. economy. Confidence levels remain below a high point in 2021.
Dentists reported their appointment schedules were 85% full, slightly below a high point of 88% in March 2022.
About 8 in 10 dentists selected short-notice cancellations as a reason why their practice schedules are not full.
One-third of dentists continued toreport they are actively recruiting dental hygienists and assistants. Hygienist recruitment is still particularly challenging for dentists.
Each month, HPI conducts a poll of U.S. dentists to measure the economic impact of the COVID-19 pandemic and gather their opinions on other current and emerging issues impacting their practices.
To join the panel and read the full monthly reports, visit ADA.org/HPIpoll .