Lobby Day kicks off in Washington
Annual Washington conference draws more than 700 attendees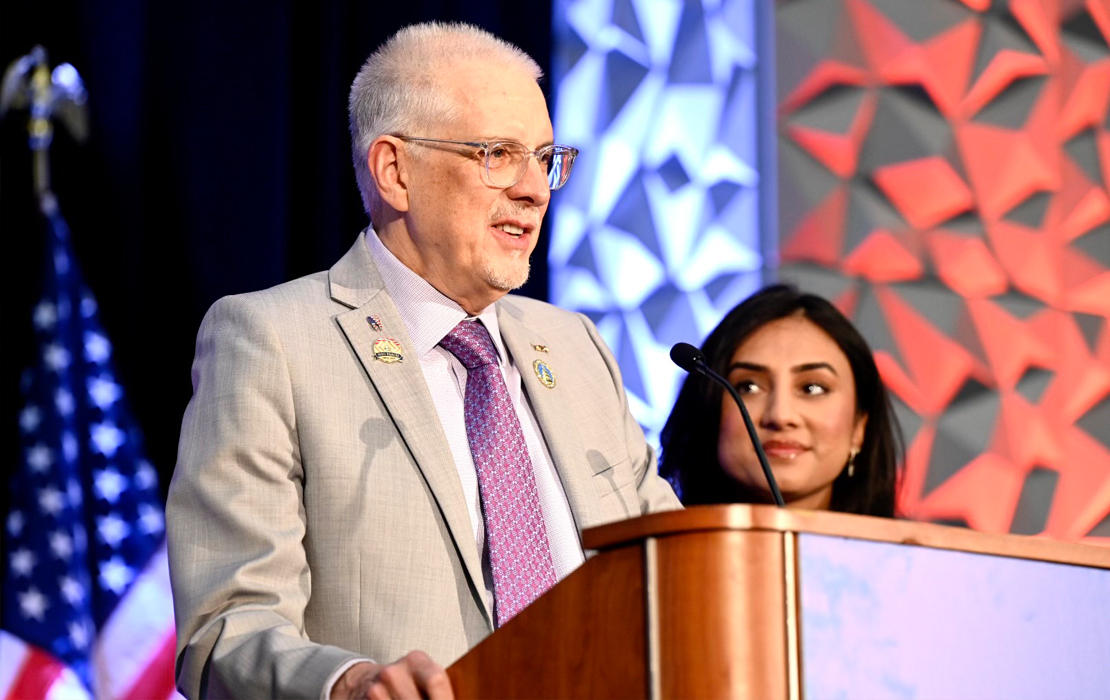 Washington— Dental insurance reform. Alleviating student debt. Improving dental Medicaid.
These were some of the issues that were front and center during the seventh annual ADA Dentist and Student Lobby Day. More than 700 dentists and dental students gathered for the annual advocacy event, which was jointly hosted by the ADA and American Student Dental Association.
ADA President George R. Shepley, D.D.S., thanked the attendees for taking time to advocate for issues important to dentistry.
"Whether you're a dentist, student or leader, we're all members of the Tooth Party, working in unison and supporting a shared cause: to be champions of health and well-being, and to shape the discourse on oral health care in America," Dr. Shepley said. "And while we're here in D.C. to shine a light on national issues, I'd also like to commend those of you who are making a difference at home in your state legislatures. As they say, politics is local. A win for dentistry anywhere is a win for dentistry everywhere."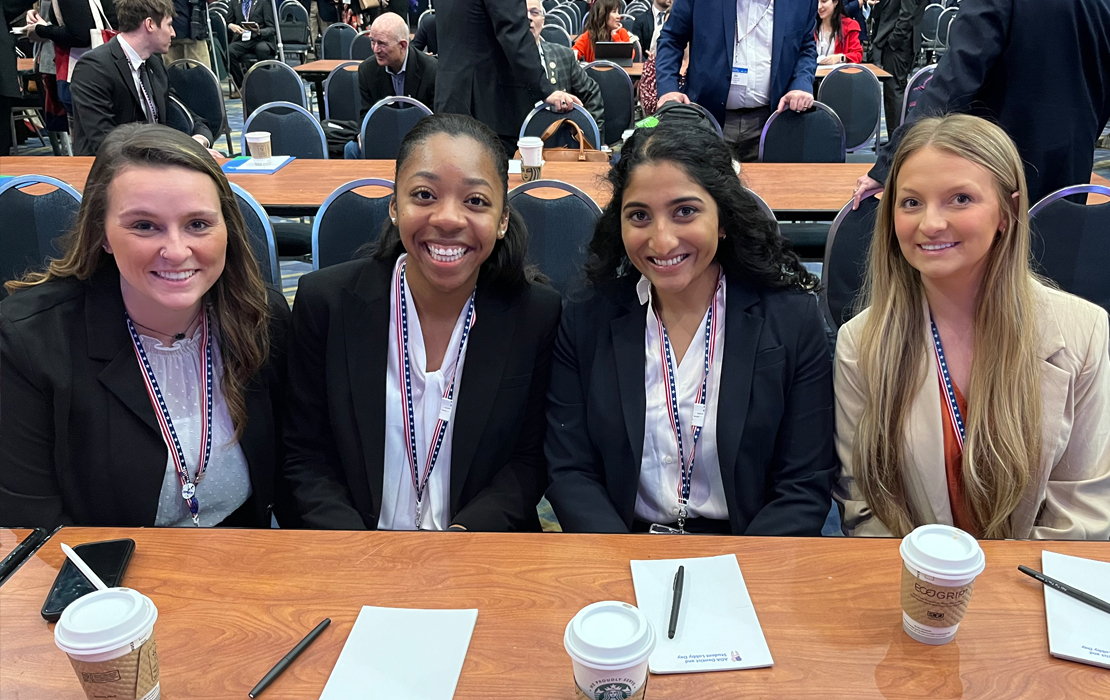 The three-day Lobby Day took place March 5-7 and the attendees took part in 325 meetings on the Hill advocating for dentistry and better oral health for patients. During the conference portion of the event, attendees networked and heard from political analysts, subject matter experts and other dental advocates.
"I challenge all of you to not let the momentum and enthusiasm from the event stop here," said ASDA President Shafa Nathani, a third-year dental studentat the Tufts University School of Dental Medicine. "We need to take what we've learned back to our communities and inspire other colleagues to take action, on these issues as well as legislation on the state level."
During a training session, ADA staff and volunteers helped break down the legislative issues attendees would be discussing during their Congressional visits, including a virtual skit put on by members of the New York State Dental Association called, "How To Meet With Your Member of Congress."
These are the bills the attendees will be advocating for during their March 7 visits to Capitol Hill:
Dental and Optometric Care Access Act. This bill would prohibit dental and vision plans from setting the fees network doctors may charge for services not covered by the insurers.
Resident Education Deferred Interest Act. This bill would allow dental and medical students to defer interest accrual on their federal loans while they are in their residency programs.
Medicaid Dental Benefit Act/Strengthening Medicaid Incentives for Licensees Enrolled in Dental Act. This legislation would improve Medicaid access to dental care by ensuring that adults on Medicaid in every state have comprehensive dental benefits and that the administrative burdens for Medicaid dentists are reduced.
Dentists were also encouraged to discuss workforce issues in their states since many dentists have indicated staffing shortages are their number one concern at this time.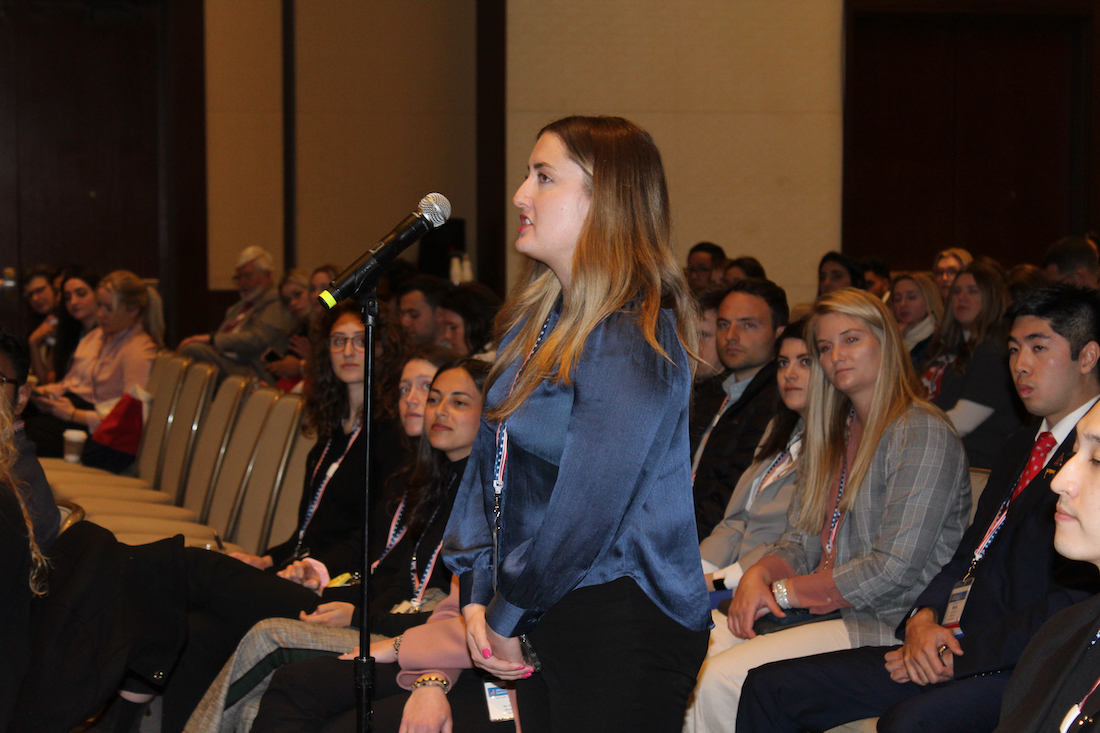 The event also included two awards. Gary Oyster , D.D.S., ADA 16th District trustee, received the inaugural ADAPAC Lifelong Legacy Award, and Abe Abdul , D.M.D., was the 2022 recipient of the Excellence in Action for Dental Health Award from the ADA Council on Advocacy for Access and Prevention. Trevor Cubra, a third year dental student at the Ohio State University College of Dentistry, received ASDA's National Legislative Liaison of the Year Award.
The afternoon portion of the event featured a keynote address from editorial cartoonist Kevin Kallaugher and a discussion on the art of polling moderated by Nathan Gonzales, editor and publisher of Inside Elections.
Follow all Lobby Day activities on social media using the conference's official hashtag, #ToothParty. Stay tuned to ADA News for continuing coverage of Lobby Day.