National Children's Dental Health Month lauded in Washington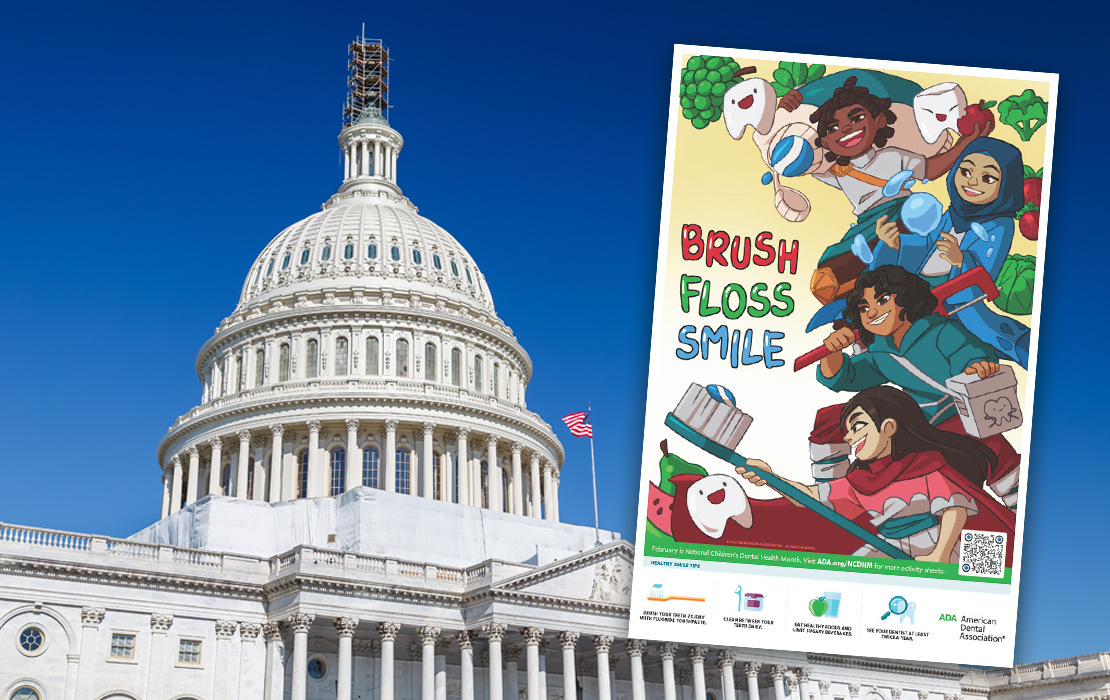 National Children's Dental Health Month may have ended but the celebration continues in Congress.
On Feb. 28, the Oral Health Caucus — led by Reps. Mike Simpson, D.M.D., R-Idaho; Brian Babin, D.D.S., R-Texas; Drew Ferguson, D.M.D., R-Ga.; and Jeff Van Drew, D.M.D., R-N.J. — sent a "Dear Colleagues" letter to every member of Congress. The letter encouraged their fellow lawmakers to make children's dental health a priority.
National Children's Dental Health Month, or NCDHM, is a month-long national health observance that brings together thousands of professionals, health care providers and educators to promote the benefits of good oral health to children, caregivers, teachers and many others.
"This is such an important cause, and we are glad to bring awareness to promote good oral health for children," Reps. Simpson, Babin, Ferguson and Van Drew wrote. "Tooth decay is the number one chronic infectious disease among children in the U.S. The impact of not treating decay can lead to other bad outcomes beyond just oral health."
The letter also thanked ADA volunteers for their continued support of the annual Give Kids A Smile program, which has now provided assistance and resources to more than 6,000 dentists and 20,000 dental team members.
"Since this program began, volunteers have graciously provided services to over 7 million underserved children across the country, and to all 50 states as well," they wrote. "They have truly made a huge impact in their communities and improved the oral health of so many children."
This year's NCDHM theme was "Brush. Floss. Smile." Throughout the month, dentists and dental team members across the country provided oral health education to children. To date, nearly 120,000 posters celebrating the month have been mailed out to dentists and other oral health stakeholders.
"On behalf of the CongressionalOral Health Caucus, I would once again like to state our full endorsement for the month and push for continued care for good oral health of children," the letter concluded.
For more information about National Children's Dental Health month, visit the website .