Webinar educating oral health professionals on relationship between dietary patterns, oral health
Free presentation features ADA president, FDI president-elect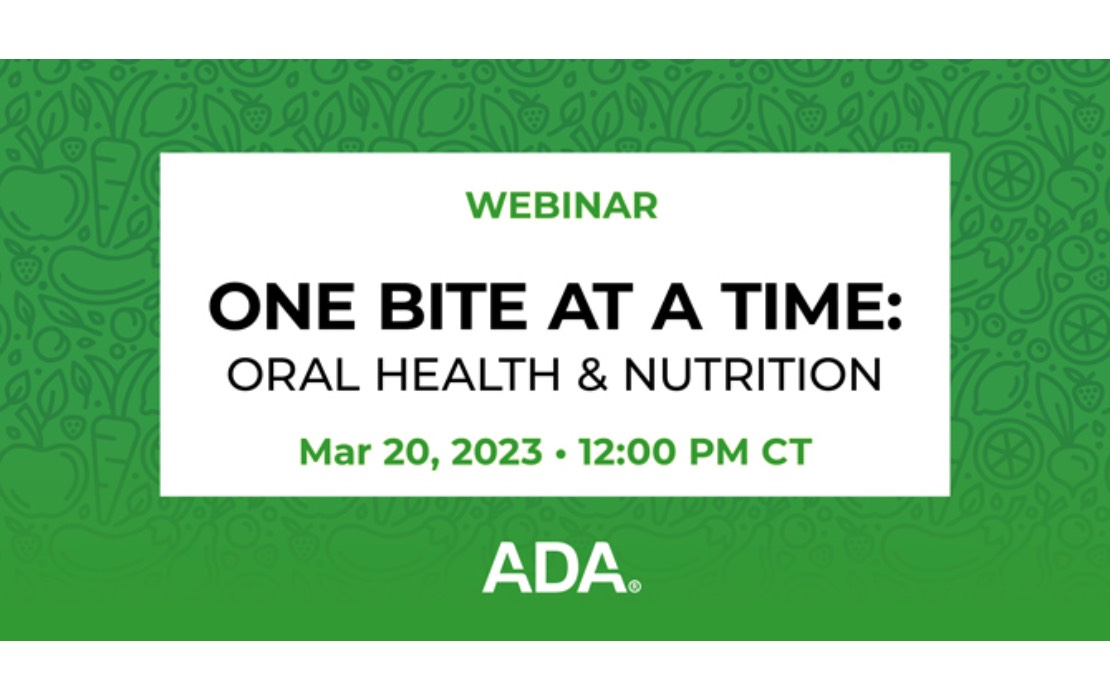 In honor of National Nutrition Month and World Oral Health Day, the ADA will present a free webinar on March 20 to provide awareness and a deeper understanding of the connection between nutrition and oral health.
Presented by the ADA Council on Advocacy for Access & Prevention, One Bite at a Time: Oral Health & Nutrition will live stream from noon-1 p.m. Central time, with one continuing education credit pending.
Attendees will hear remarks from ADA President George R. Shepley, D.D.S., World Dental Federation President-elect D. Gregory Chadwick, D.D.S., and from others in a panel discussion addressing nutrition and oral health from the perspective of a dentist, dietician, and physician.
As part of the ADA's Action for Dental Health initiative, the webinar will educate oral health professionals on the relationship between dietary patterns and oral health.
During the webinar, attendees should be able to recognize the relationship between nutrition and oral health; learn about emerging scientific resources illustrating the bi-directional relationship between nutrition and oral health; discuss current evidence-based nutrition guidelines to promote oral health and health equity; and identify educational and advocacy solutions to improve health outcomes.