ACE Panel report finds 3D printing not common in dental offices but users report benefits
Dentists cite improved efficiency, reduced cost as biggest advantages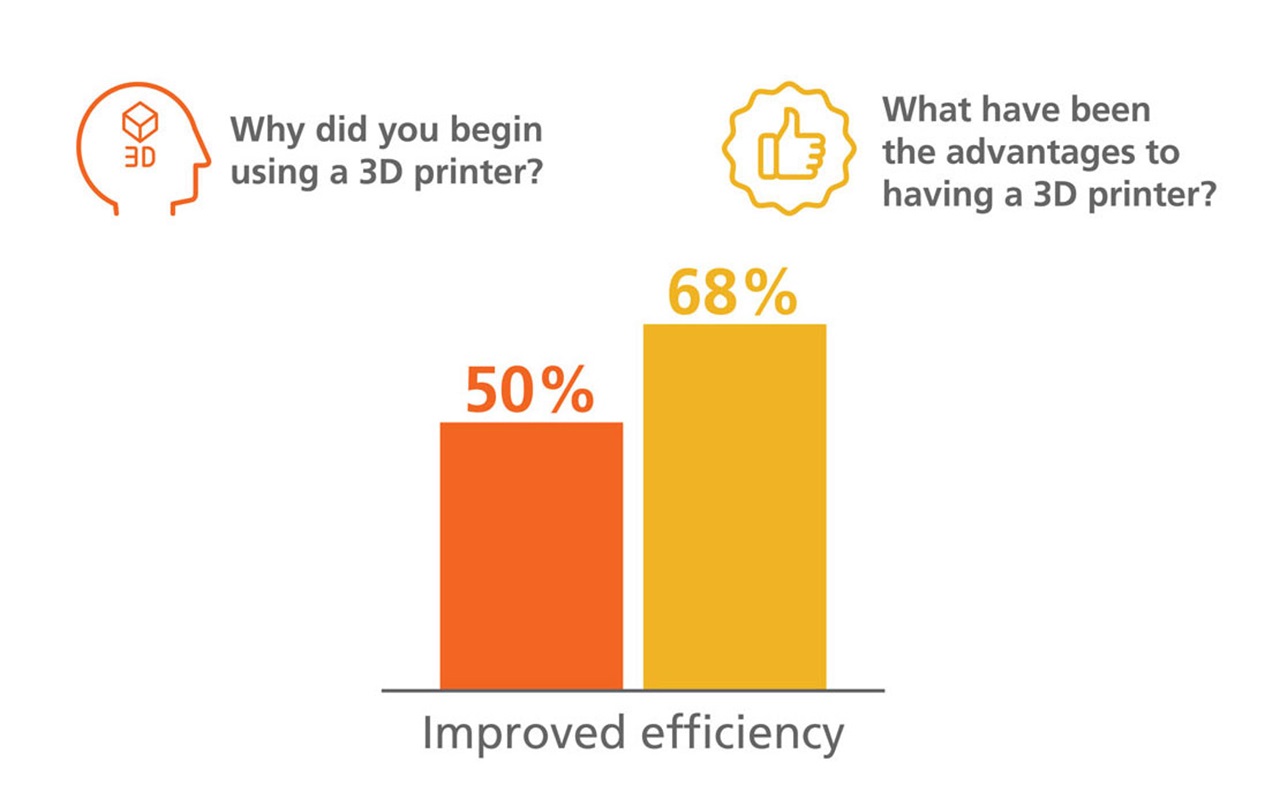 While the use of 3D printing in dental practice is currently low, early adopters report improved efficiency and reduced cost, according to an ADA Clinical Evaluators Panel report published in the April issue of The Journal of the American Dental Association.
The report, which includes the responses of 277 ACE Panel member dentists, found 17% of dentists currently use a 3D printer, and of them, 67% have been using it for less than two years.
"Although this survey found that 3D printer use in private practices is currently low, it is growing due to workflow efficiencies and expanded applications associated with continuing developments and progress with these technologies," said Kevin Frazier, D.M.D., and Marta Revilla-León, D.D.S., two of the report's co-authors. "Nonusers should continue to monitor these trends for adding 3D printing in their own practices."
The most common reasons dentists said they began using a 3D printer were to complement or enhance other digital technologies, control workflows, improve efficiency, use existing digital skills or procedures, and reduce cost or manufacturing time.
Nearly half of users said they use a 3D printer for at least a quarter of their cases per month. The interventions that used 3D printing most often were diagnostic models, splints and occlusal devices, and surgical guides.
The most common advantages cited were improved efficiency and reduced cost, while the most common problems involved software and printing failure.
For dentists who do not have a 3D printer, their main reasons were their clinical devices are made by a dental laboratory, the financial investment is too high, and they do not need it or see a clinical benefit yet. Among nonusers, 21% were considering investing in a 3D printer, and 35% were considering obtaining training.
"3D printing was chosen for this survey because it was one of the top four topics on several 'hot' or 'emerging' trends in dentistry lists, and we wanted to know how our colleagues were responding to the advances in 3D printing technology that have led to expanded applications for practice," Drs. Frazier and Revilla-León said. "The questions were chosen to determine market penetration (users vs. nonusers), rationale for adopting or using them in their practice (e.g., improved efficiency and workflow, or reduced cost or chair time), and actual experiences and practical applications. In short, to inform users about other users' experiences and to inform nonusers about the potential benefits that they could realize."
Dentists can view the entire ACE Panel report online and download the PDF at JADA.ADA.org.
ACE Panel reports feature data from ADA member dentists who have signed up to participate in short surveys related to dental products, practices and other clinical topics. The ACE Panel Oversight Subcommittee of the ADA Council on Scientific Affairs writes the reports with ADA Science & Research Institute staff.
The reports offer ADA members a way to understand their peers' opinions on various dental products and practices, providing insight and awareness that can benefit patients and the profession.
Members are invited to join the ACE Panel and contribute to upcoming surveys, which occur no more than once every few months and usually take five to 10 minutes to complete.
To learn more or join the ACE Panel, visit ADA.org/ACE.