Free posters, postcards available for approaching 2024 National Children's Dental Health Month
Theme is 'Healthy Habits for Healthy Smiles!'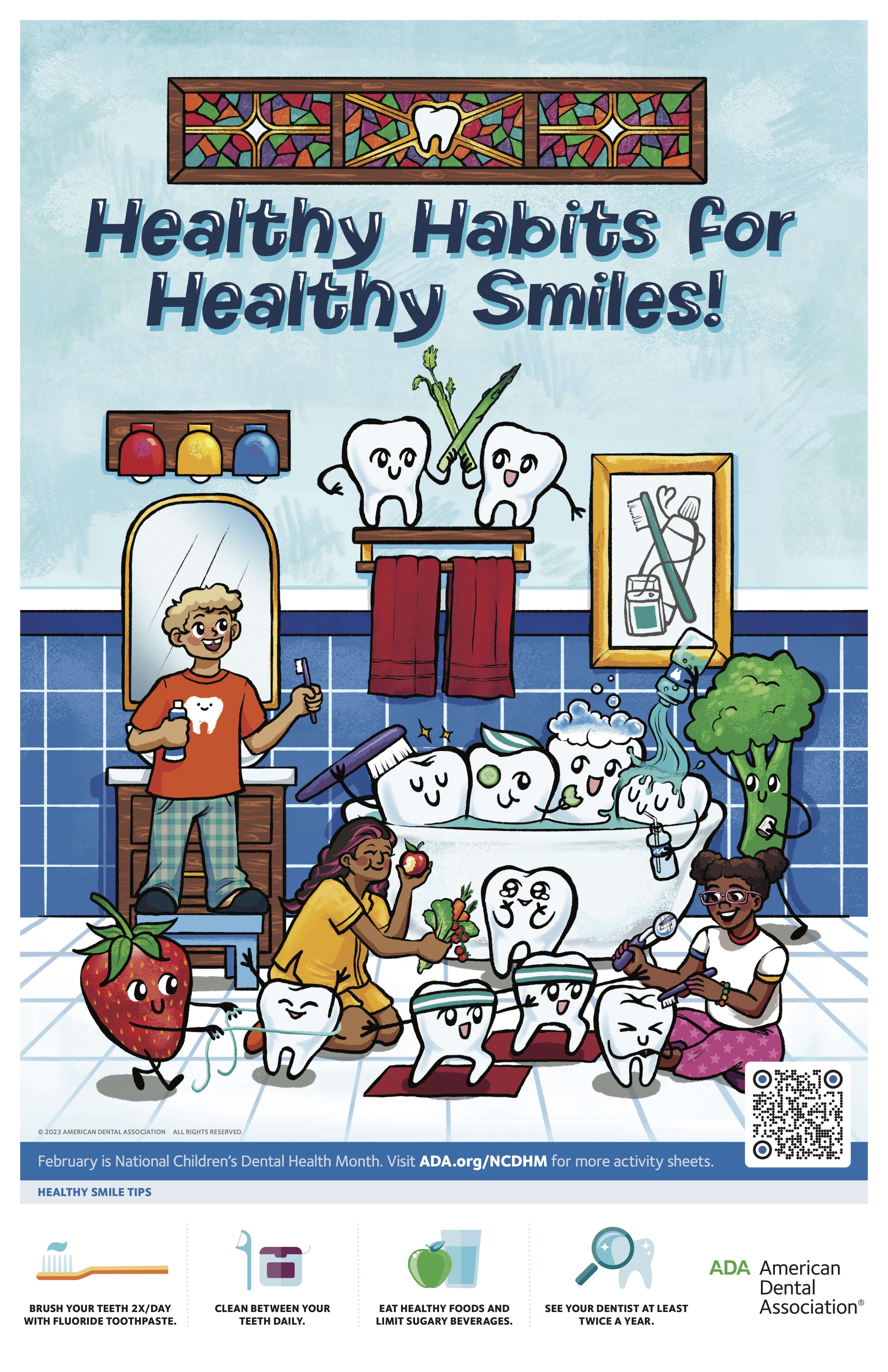 The theme of the American Dental Association 2024 National Children's Dental Health Month is "Healthy Habits for Healthy Smiles!"
The February 2024 National Children's Dental Health Month, promoted by the ADA, is a month-long national health observance that brings together thousands of professionals, health care providers and educators to promote the benefits of good oral health to children, their caregivers, teachers and others.
Posters — 12"x18" — are free and come with English on the front and Spanish on the back. One pack contains five posters. Orders are limited to 40 packs.
The time between ordering and receiving posters may exceed 10 business days. Email ncdhm@ada.org with questions or special requests.
Postcards bearing the posters' art are also available at no cost. Postcards are 4"x6" and available in English and Spanish. One pack contains 25 postcards and orders are limited to 20 packs.
Additional materials, including a planning guide, publicity-generating resources, a coloring page, word search, crossword puzzle, and toothbrushing calendar are available for download at ADA.org/ncdhm.
"As a pediatric dentist and ADA Council on Advocacy for Access and Prevention member I am proud to have the privilege of addressing the oral health needs of our pediatric population," said Stephen Cochran, D.M.D. "We support parents taking their children to the dentist by their first birthday. Our goal is to promote a healthy oral care routine in order to maintain an excellent quality of life."