Dental apprenticeships aim to mitigate workforce challenges
Training programs approved in Montana, Utah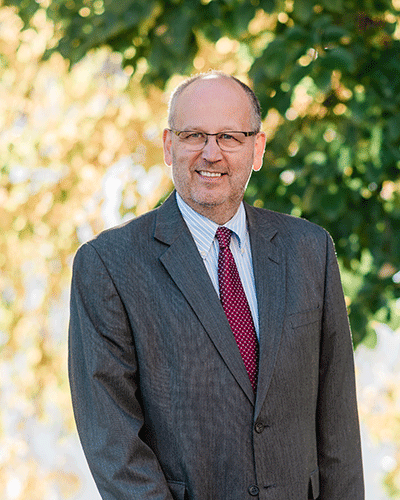 Dental organizations across the country are making moves to tackle the ongoing issue of workforce shortages through the implementation of dental assisting training and apprenticeships.
One of the programs spearheading this effort, Charter Apprenticeships, has already received state-level approval in Montana and Utah. 
According to Charter College New Business and Innovative Program Development Director Shane Reeder, the push for these programs has become increasingly vital. Charter has delivered career training in an academic model for more than 30 years and includes occupations such as medical assisting, nursing assisting and dental assisting. 
But when the global COVID-19 pandemic hit, these professions saw significant disruptions in the workplace. Mr. Reeder said that in 2018, about 5,700 first-year students were enrolled in dental assisting programs. By 2023, there were around 4,500 first-year students – a steady decrease over time of about 30%.
"There's a natural demand decline, and some of that has to do with the cost of training relative to the wage, some of that had to do with COVID and [the thought] of, 'Oh my gosh, if I work in health care I'm going to die,'" Mr. Reeder said. "That's what's caused us to think [about why] we need to do something differently, because status quo is not cutting it anymore."
ADA Council on Government Affairs Chair Leigh Kent, D.D.S., said that approximately 90% of dentists are running into staff recruitment and retainment challenges, which greatly affects the number of patients they can treat at any given time. 
"It's true everywhere, but it's especially true in areas of most need," Dr. Kent said. "I know it varies from region to region, but across the board it's really a national issue that we're working hard on."
According to Dr. Kent, most people tend to live close to where they trained. This means that training more apprentices to work in areas of need will incentivize them to remain in those places afterward. 
"That is going to help alleviate access to care because if dentists aren't even able to work every day because they don't have enough staff, or if they're not able to work up to their full capacity, that's affecting our patients' ability to get treatment," she said. "So these apprenticeship programs should help to relieve some of these barriers."
In rethinking the general model for health care training, Mr. Reeder said a major goal was to land on a proportionate cost to earnings ratio. When training a dental hygienist, for instance, the earnings, requirement for licensure and cost should be more significant. But because wages for dental assistants are lower, the costs should be as well. 
That's how the dental assisting apprenticeship concept was born. Several years ago Charter College approached the U.S. Department of Labor seeking national approval of the model, and although the labor department approved other similar proposals such as medical assisting and biomedical technician training, it did not approve dental assisting training. 
"There's a misperception versus a reality," Mr. Reeder said of the denial. "There's some perception of a disparity between states. I looked at the odd scope of practice some states have that is really not common, and there are only four states that make an on-the-job training model to get to full scope dental assisting impossible or impracticable."
These four states are Connecticut, Minnesota, Michigan and Massachusetts. Mr. Reeder noted that one of the biggest challenges is obtaining a dental assistant certification from the Dental Assisting National Board. CDA certification can come from graduating from a school accredited by the Commission on Dental Accreditation. The next path to certification is through on-the-job training without general standardization, which requires 3,500 work hours.
But an apprenticeship sits somewhere between these two pathways. Because dental assisting programs include a structured training environment, there are typically about 2,000 hours of on-the-job training – which is 1,500 hours less than DANB's CDA certification requirement. 
"That's one of the barriers that's still out there with the USDOL, but DANB recently created [an entry level] certification that would tie into any on the job trained piece, and I'm going to get that back in front of the USDOL and say, 'Let us get to this point, and then they can keep training and working to the 3,500 hour mark,'" Mr. Reeder said. 
When it comes to what the dental apprenticeship program looks like, every apprentice is expected to gain competency in five core areas: front office and scheduling; patient interaction; procedures and chairside assisting; sterilization, cleaning and stocking; and radiography. Each competency area is then broken down into specific demonstrated skills such as appointment scheduling, room setup and breakdown, rooming and vitals, preparing instruments, assisting during procedures, taking alginate impressions, placing rubber dams and barriers, coronal polishing, biohazard disposal and taking or processing X-rays. 
There are currently 400 hours of curriculum, as well as a skills competency checklist that the dentist will evaluate halfway through the apprenticeship. While Mr. Reeder has expressed confidence in the program, he also acknowledged that there is still much to be done before it's completely off the ground.  
"The USDOL doesn't see the commonality, so I have to go state to state to state to get state-level approval," Mr. Reeder said. 
To date, Montana and Utah have approved the dental apprenticeships program. Once it has been approved in three states, the USDOL will further consider national approval. 
Webb Brown, executive director of the Montana Dental Association, summed up the importance of dental apprenticeships in one word: demand. There is a higher need than ever for dental staff, Mr. Brown said, so crucial next steps include determining what his state "is going to require on one hand, and offer on the other hand, [in order] to make this an attractive apprenticeship program."
"People are just screaming for workforce. It doesn't matter whether it's dental assistants or dental hygienists or office managers," Mr. Brown said. "Part of it is the opportunity to get a little buzz about a career in dentistry in general, and then here is something that provides a better pathway to be able to achieve that."
Officials are still ironing out the details, from logistics to timeframe to the specific offset in wages, Mr. Brown said, but the process is underway. 
"Apprenticeships are a great tool. On one hand, they're a good way to determine the fit, just to make sure that you've got someone who likes the company and the profession that they're an apprentice in. And on the other a hand, a company that says, 'Yeah, this person seems to be getting it and seems like they'll be a valuable addition to the team.' So we're excited about that being available in the apprentice world," Mr. Brown said. 
In honor of National Apprenticeship Week beginning Nov. 13, both Montana and Utah will host an official signing ceremony. Leading up to the event, Mr. Brown and Utah Dental Association Executive Director Val Radmall will gather employers in support of the program, and at the ceremony each one will sign an agreement. 
Mr. Reeder believes that dental apprenticeships are a crystal-clear way to adapt to the ever-changing health care job market. For him, although the list of obstacles is still lengthy, so is the list of benefits to implementing these programs. 
"It increases employee retention, you have uniformly trained employees, you have standardized training, office to office to office, you have someone else managing all the paperwork. It's not as hard as it seems, and frankly, one of the really cool incentives is that most states have funding to pay wage offset for the apprentice," he said.