New York State Dental Association steps up to care for underserved in state's Capital Region
'NYSDA aims to break down barriers to better oral health and reach communities that historically struggle to access critical dental care'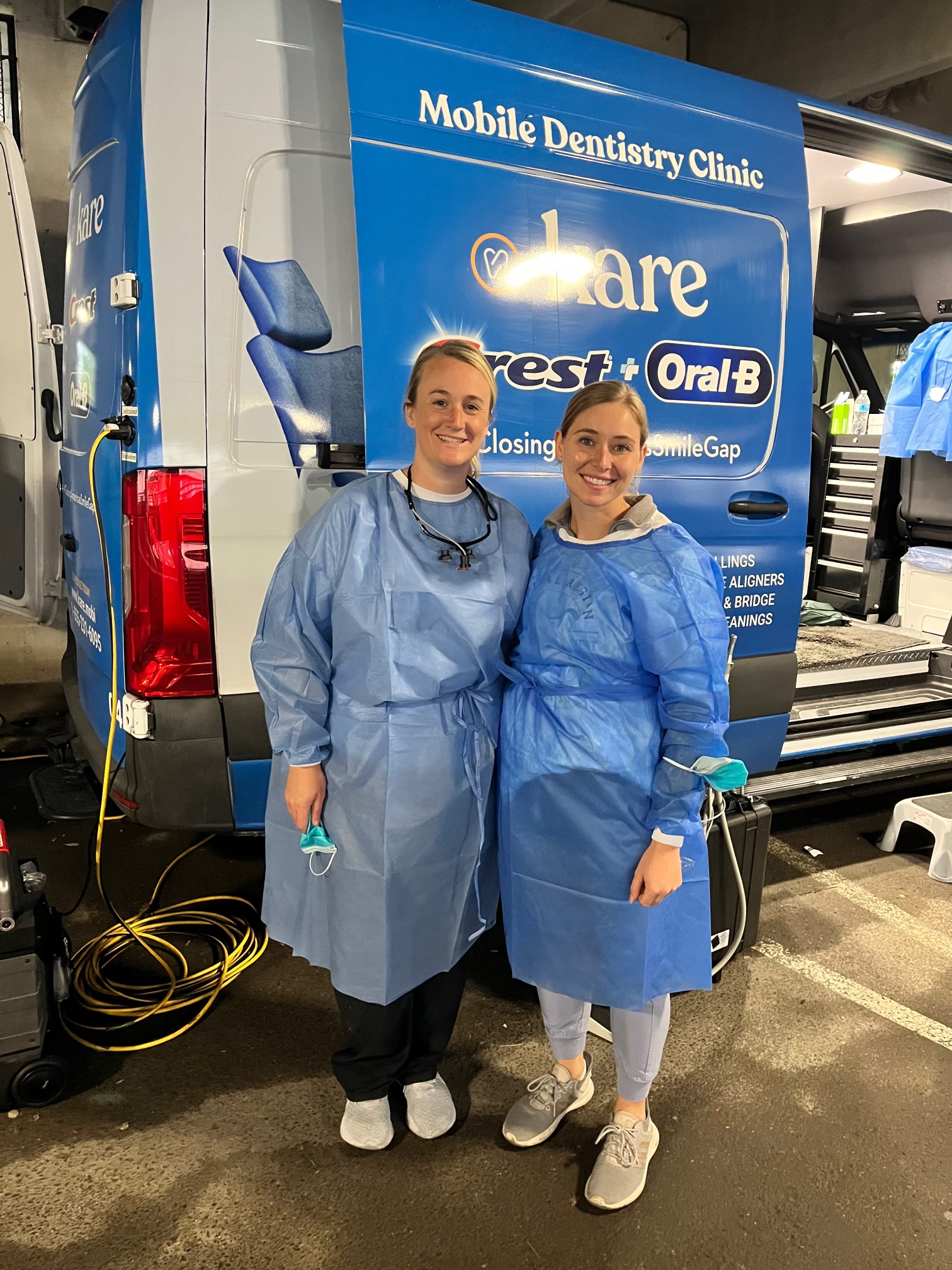 After the closure of several dental clinics in the metropolitan area surrounding Albany, New York, the New York State Dental Association stepped in Oct. 21 to host the Capital Region Community Dental Event to bridge the access-to-care gap.
It was a call-to-action partnership in New York state's capital with Hudson Valley Community College, Kare Mobile and the New York State Dental Foundation.
"Through these community dental events, NYSDA aims to break down barriers to better oral health and reach communities that historically struggle to access critical dental care," said Marlyce James, a registered dental hygienist who was heavily involved in planning the day of service. "My focus, as a Community Dental Health Coordinator, will be care coordination and patient navigation to link patients to their new dental home and other resources within their community."
The event at Hudson Valley Community College is part of the association's Dental Demonstration Project, a state-funded initiative created in 2015 to improve oral health outcomes in underserved populations across New York State.
Through one-day service events and community outreach, the Dental Demonstration Project strives to close the gap on unmet dental needs, improve health literacy, connect patients to a dental home and link families to resources in their local community.
To date, more than 2,000 patients have received services from volunteer dentists at these type of events across New York state.
The Oct. 21 event featured dental professionals who provided dental screenings, emergency care for tooth pain and dental problems, oral cancer screenings, dental fluoride for cavity prevention and care coordination for finding dental care and insurance.
According to Grazia Yaeger, the association's director of marketing and communications director, more than 4,000 patients, most of whom are Medicaid patients, have been displaced by the recent closure of dental clinics in New York's Capital Region, exacerbating the oral health care calamity in the area.
"Two dental clinics, Hometown Health Center in Schenectady and Whitney Young Health Dental Services in Albany, have emerged as lifelines for some of the displaced patients," she said. "These clinics, already committed to serving our community, now face an influx of calls from patients desperate for a new dental home. Hometown Health receives an astounding 40-50 calls daily, with most patients seeking urgent care."
Betsy Bray, the association's director of health affairs, acknowledged the event is a small bandage, but still much-needed.
"We're in a workforce crisis," she said.
The goals of the event were to relieve pressure on Whitney Young and Hometown Health; relieve pain for community members by providing emergent dental care and a link to a new dentist; and foster interprofessional collaboration and mentorship for dental hygiene and assisting students at Hudson Valley Community College.
"Unfortunately, access to dental care has been an ongoing challenge in underserved communities," said Greg Hill, association executive director. "Events like these provide opportunities for us to connect people with not only free immediate care, but options for them going forward. In addition to providing important dental services, it was equally important that we connected patients to dental homes for preventative, routine dental care."
Dental hygiene and assisting students from the college screened more than 120 patients at the event, and those who needed emergent care were referred to one of the two Kare Mobile dental vans onsite with volunteer dentists to care for patients.
Ms. Yaeger said, "The event sheds light on the transformative role of CDHCs in oral health care access to underserved communities. Ms. James will be working to follow up with the patients to ensure that they are connected to a new dental home."
She added that next year the New York State Dental Foundation will embark on a pilot program that will bring CDHCs to the forefront of providing care in underserved New York communities, expanding on the work that has been done through the Dental Demonstration Project since its inception.
"This event is a great example of how CDHCs could be the missing link in bringing oral health care to our most vulnerable populations," Ms. Yaegar said. 
Elizabeth Whalen, M.D., Albany County Department of Health commissioner, said that there has been a "sharp decrease" in Albany-area providers who accept Medicaid. She characterized the situation as a "crisis."
Albany Mayor Kathy Sheehan said, "We're grateful whenever these events happen," she said, "It's heartbreaking as well as heartwarming."