There's no hiding from AI
Experts discuss benefits, fears of augmented, artificial intelligence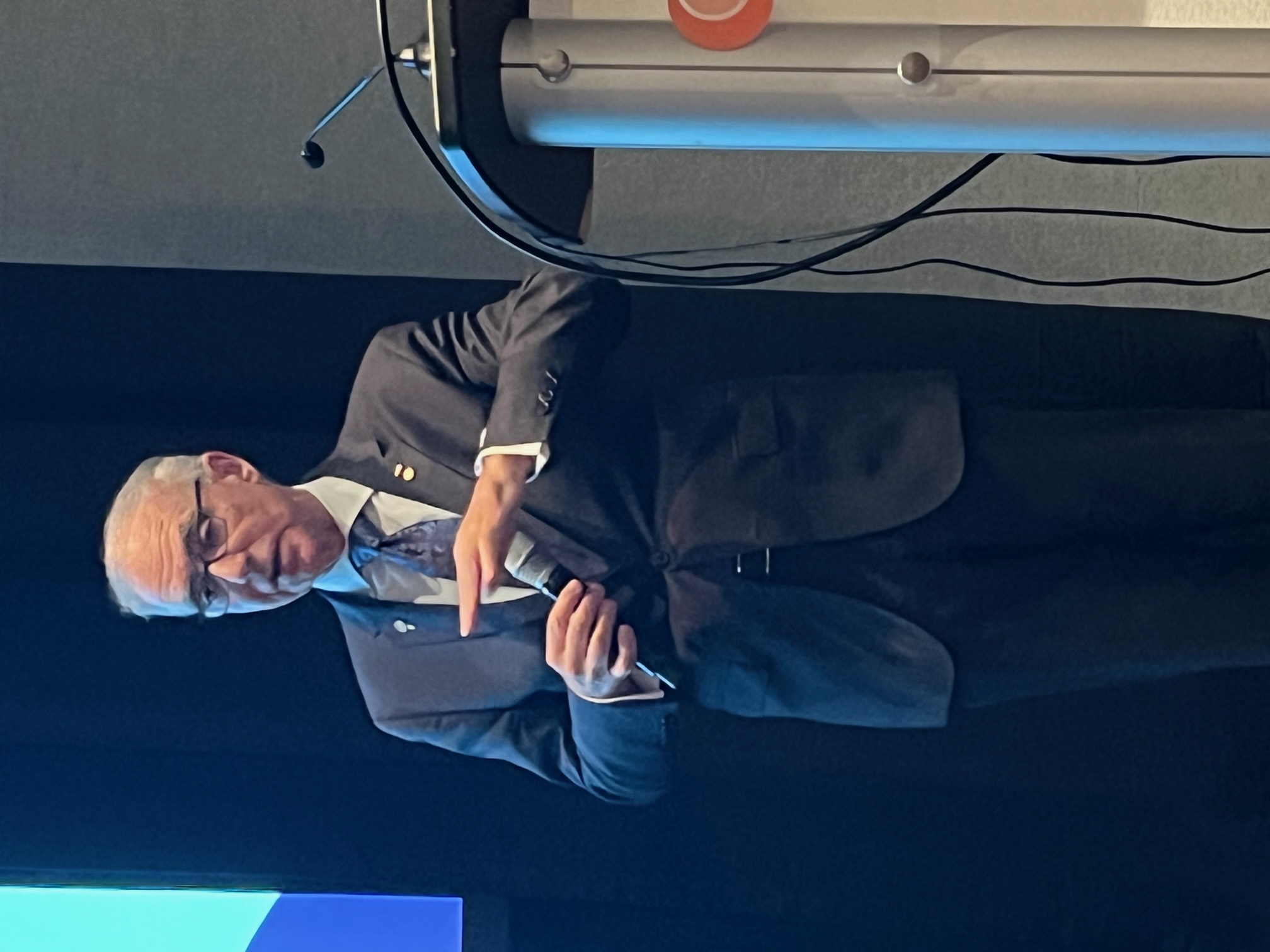 "How AI is used depends on why AI is being used."
Sree Koka, D.D.S., Ph.D., dean of the University of Mississippi Medical Center, laid out the general and societal impacts of artificial and augmented intelligence to more than 75 people Oct. 6 at Promises and Challenges of Artificial Intelligence Applications in Dentistry (6152), part of a series of continuing education courses that focused on AI. Dr. Koka was among the speakers at the session, including Gregory G. Zeller, D.D.S., professor emeritus at the University of Kentucky; Christopher Balaban, D.M.D., vice president of clinical affairs at Overjet; Aruna Ramesh, D.M.D., associate dean at Tufts University School of Dental Medicine; Cindy V. Roark, D.M.D., senior vice president and chief clinical officer at Sage Dental Management; and Chris Salierno, D.D.S., Curious Consulting.
Health care providers will hear that AI improves efficiency and saves costs, Dr. Koka said. But they have to determine whether that relates to the quantity of care or quality of care. Is it to improve efficiency or cram more into the day, he said.
"If we get lost in this volume game, we're never going to give better care, we're just going to provide crappy care and more of it," Dr. Koka said.
Robert A. Faiella, D.M.D., ADA past president and AI session moderator, explained that all dentists need to understand how this technology is being used in clinical practice today, how in will evolve over the years and why.
"The future of practice will actively engage these technologies, and it will become more and more central to the delivery of care," said Dr. Faiella, who is former chief dental officer for Overjet and chair of ADA's Standards Committee on Dental Informatics Working Group 13.8 that authored a recent white paper on AI. "While dentists need to remain responsible for assuring the interpretation and delivery of the appropriate diagnosis and treatment recommendations for care decisions, the technology provides dentists with unprecedented clinical decision support tools, and its business applications will aid dental practices as it looks to create new efficiencies to improve the patient experience."
As a standards development body under ANSI and participation in ISO, ADA is actively involved in helping to set standards to make certain dentists have access to the best application of this technology to improve care, Dr. Faiella said.
This year's CE program at SmileCon was created to help build a solid foundation of understanding for dentists about the technology, current applications, and glimpse into the future.
AI can help dentists by giving diagnoses when there is human fatigue and distraction; accounting for a human exam that's subjective judgement; and there are early lesions or abnormalities that may not be visible to the human eye, Dr. Ramesh said.
"What I would like to think of as AI is computers systems that enable us to explore and expand our access to knowledge and application to benefit health," Dr. Ramesh said.