ADA supports tobacco cessation bill
Legislation would cover therapies to help tobacco users quit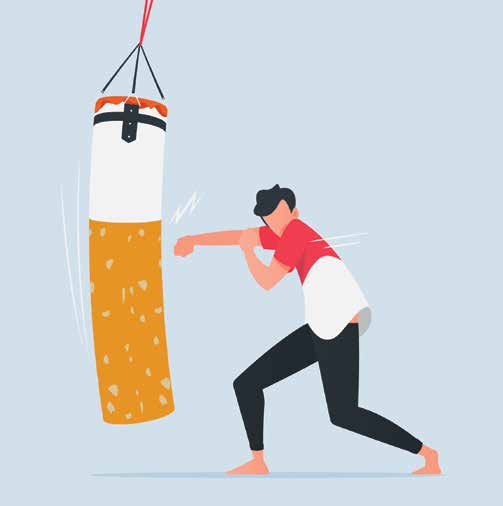 The ADA joined a coalition of organizations supporting the Helping Tobacco Users Quit Act, which would authorize Medicaid and Children's Health Insurance Program coverage for all Food and Drug Administration-approved tobacco cessation medications. 
In a letter addressed to Reps. Lisa Blunt Rochester, D-Del., and Brian Fitzpatrick, R-Pa., the coalition said the bill's benefits are at least twofold: helping individuals lead healthier lives and reducing high health care costs. According to the letter, smoking-related diseases make up nearly $72.7 billion in annual Medicaid costs. 
"Smoking rates are particularly high among people enrolled in Medicaid. Helping individuals who use tobacco to quit should be a critical component of the nation's efforts to combat this deadly pandemic," the letter said.
The letter goes on to state that Medicaid enrollees smoke at more than twice the rate of adults with private health insurance, which increases their risk of at least 12 cancers, cardiovascular disease, chronic obstructive pulmonary disease and type 2 diabetes. 
Currently, only 20 states cover all seven FDA-approved, evidence-based tobacco cessation medications as well as group and individual cessation counseling, with three of these states covering all treatments without barriers to access. 
The new legislation, however, would change this by extending comprehensive tobacco cessation coverage to all Medicaid and CHIP beneficiaries as well as eliminating cost sharing and prior authorization requirements. =
"Quitting is one of the most important actions individuals who use tobacco can take to improve their health, and Medicaid and CHIP should assist enrollees who want to quit," the letter concludes, applauding the representatives for "introducing legislation that would ensure that all Medicaid and CHIP enrollees have barrier-free coverage of evidence-tobacco cessation treatments."