Searching for certainty in the absence of evidence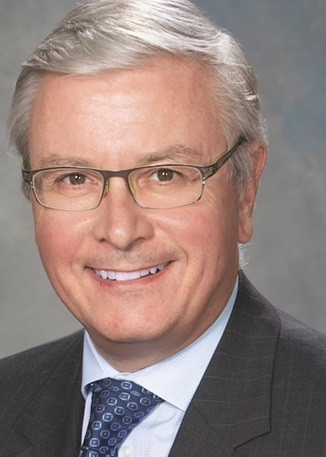 Dr. Smiley
Dentists are traditionally independent and don't like regulatory agencies telling them what to do.

That changed with the arrival of COVID-19.


Practitioners needed to know how to keep themselves, their team members and patients safe.

Most just wanted to be given certainty in uncertain times, and they were uncomfortable with inconsistencies between the Centers for Disease Control and Prevention, Occupational Safety and Health Administration, and ADA guidelines that necessitated the use of professional judgment.

The novelty of the SARS-CoV-2 virus had placed health care in an unenviable position. With little known about the virus, the situation urgently required clinical protocols that could not wait for an accumulation of evidence. Typically, the greater the imminent threat to public health, the lower the standards of evidence in early guidance.

A review published by Cochrane that assessed national recommendations from 58 countries on aerosol-generating procedures and their mitigation concluded that there is a lack of evidence provided to support the majority of recommendations in those documents.

Even the World Health Organization provided an opinion, based on limited evidence, that failed to recognize the success experienced in settings where routine practice had resumed.

Perhaps a study of the conflicting recommendations in the guidelines from those 58 nations will provide an opportunity to observe if infection rates are reduced in a country where a specific strategy is applied when contrasted against a country where it is not.

Initial best practices in our new COVID-19 world evolved from expert opinions and limited available literature to advance what may be plausible and what can be extrapolated from experience with other viruses. This raises the question of how evidence-based dentistry is practiced during a disruptive event like COVID-19, where decisions with grave consequences must be made.

In these uncharted waters, dentists must hold fast to evidence-based practice. Critical appraisal skills must be applied to assess available literature and determine if the reasoning for intervention is plausible. An excellent example of this process is an article by Dr. Austin Goodyke, "Pre-Procedural Mouth Rinses and Mitigating Aerosol Transmission of COVID-19" in the September issue of the Journal of the Michigan Dental Association. There, Dr. Goodyke discusses a laboratory study showing that povidone iodine rinse can kill SARS-CoV-2, so its use as a pre-procedural rinse to reduce the generation of viral aerosols is plausible. But is clinical implementation reasonable? The CDC and others do not recommend using povidone iodine or any pre-rinse based on a lack of clinical evidence showing a reduction in the risk of virus transmission in dental settings.

But, can we stop there, or is additional professional judgment required? "The absence of evidence is not evidence of absence," merely means that we don't know one way or the other. Therefore, we must proceed cautiously, placing ourselves on the side of patient and provider safety, weighing plausible benefits against the costs and risks.

Applying critical thinking skills will also be essential for those considering measures beyond the CDC and the ADA baseline guidance. Mitigation strategies not covered in current guidelines will require appraisal of emerging and proprietary literature.

It is well to note the success in the United States, given that oral health occupations were identified by the Department of Labor to be at greatest risk of infection from COVID-19. While there have been reports of isolated incidences of positive cases among dental staff, the sources of transmission are unknown and likely are not related to clinical care.

If dentistry is to continue to have a good story to tell, clinicians must remain vigilant for updated guidance and emerging literature to confirm what they are doing is right and determine what is unnecessary, wrong or what we simply don't know. The only thing certain in uncertain times is change. As COVID-19 evidence rapidly accumulates, evidence-based dentistry skills will be needed more than ever to assess information and search for answers to the questions that evolve.

This editorial, reprinted with permission, first appeared in the September 2020 issue of the Journal of the Michigan Dental Association. Dr. Smiley is the editor in chief of the publication.