Community Dental Health Coordinator program celebrates 15 years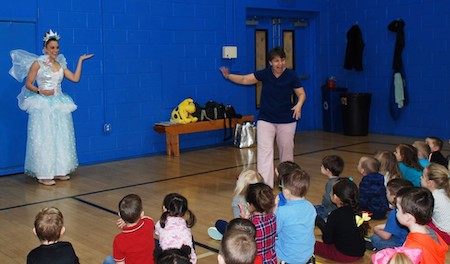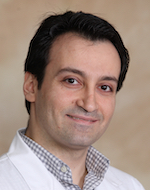 Dr. Wakim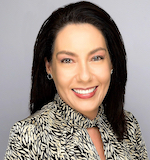 Dr. Serna
Dover, N.J. — A federally qualified health center in New Jersey used eight ADA-trained community dental health coordinators, or CDHCs, in a 2019 program that boosted patients' human papillomavirus immunization rates from 12% to more than 40%.
Now, a new focus has emerged with the pandemic still wreaking havoc in the area and nation. Zufall Health Center chief dental officer Sam Wakim, D.D.S., has turned again to CDHCs, this time to have them assist in the COVID-19 vaccine effort. They will be involved in addressing hesitancy among Zufall's most vulnerable populations and increasing the dental team's involvement in COVID-19 vaccinations.
"I believe that the introduction of CDHCs into New Jersey's dental workforce will mark a turning point for interdisciplinary collaboration and improvement in access to urgently needed dental care for underserved patients," Dr. Wakim said. "This critical job function has been missing from the equation in dentistry for too long."
Dr. Wakim is just one of the staunch believers in the ADA's CDHC program, which marks its 15th anniversary this year and now counts believers making an impact in 47 states, with a goal of 50 within reach.
"I'm proud to commemorate a decade and a half of one of the ADA's most successful programs," said ADA President Daniel J. Klemmedson, D.D.S., M.D. "CDHCs are important members of the dental team, and their expertise links patients to available, but underutilized, dental care. I've witnessed how CDHCS help connect vulnerable populations with dental homes, and the ADA is grateful for their service as we continue supporting this valuable program for the next 15 years and beyond."
Genesis
The origins of the program began in 2004, when the ADA, acting on a resolution passed by the House of Delegates, set up a task force to determine how to best meet the needs of dentally underserved rural, urban and American Indian communities.
Two years later, in 2006, the ADA established the Community Dental Health Coordinator pilot program as one component in the effort to break through the barriers that prevent people from receiving regular dental care and enjoying optimal oral health.
CDHCs are traditionally (but not exclusively) dental hygienists and assistants who are trained to educate and lead patients to appropriate dental services and ideally dental homes. CDHCs, who are generally trained at community colleges and health centers using an ADA-developed curriculum, coordinate care and manage cases; build bridges from the community to the dental clinic by addressing social determinants of health; improve continuity of care; resolve barriers to care such as transportation, housing and language; and enhance the health literacy of patients. They often serve the same communities of where they come from and live.
The ADA invested more than $7 million in the CDHC pilot program when it began. In 2010, that funding was bolstered by Henry Schein Cares, the charitable arm of Henry Schein, which donated about $860,000 in equipment to support CDHC students' education and training.
"Henry Schein has been pleased to partner with the ADA in supporting the CDHC program," said Stanley M. Bergman, chairman of the board and chief executive officer of Henry Schein. "Through grantmaking for the purchase of computers and equipment, we've enabled approximately 100 community-based candidates to more effectively deliver oral health information and preventive services to underserved areas."
Steven W. Kess, vice president of global professional relations for Henry Schein and honorary member of the ADA, said the CDHC program expands the dental workforce with a long-term goal of helping to meet the ADA's benchmarks for improved access to care and increased resources available to patients.
"Providing oral health literacy for at-risk and underserved populations will improve the appreciation, and recognition, of good oral health, as well as facilitate increased patient visits for regular preventive care," Mr. Kess said. "The CDHC program positively advances each component of this effort."
In October 2010, the first class of 10 CDHC students completed training and began working in urban and rural federally qualified health centers, Indian Health Service facilities and other settings. The eight students in the second CDHC class completed their training in the fall of 2011, followed by 16 students who graduated the following year.
The ADA, through the ADA Council on Advocacy for Access and Prevention, is currently providing technical assistance to 19 educational institutions with a graduate population of more than 600 over the years. Forty-seven states have either a CDHC school program, a graduate of the program or a student in the program.
States as adopters
One of the newer states to feature a CDHC program is Hawaii. In August 2020, Kapiolani Community College , part of the University of Hawaii system, finished up its inaugural Community Dental Health Coordinator course, the first of its kind in the state.
The program's goal was to empower the students — seven dental hygienists and two dental assistants — so that they could proactively help community members, communities and dental health care systems in both Oahu and the neighboring islands achieve positive outcomes in overall health status for children and adults.
"According to a recent report by Aloha United Way, Hawaii has a disproportionate number of people living at or below the poverty line, including employed people who struggle to meet Hawaii's high cost of living," said Kim Nguyen, executive director of the Hawaii Dental Association. "The CDHC program is intended to connect community members, especially those in economically disadvantaged communities, with needed resources and services, including health care. We know that the CDHCs are poised to emphasize managing the importance of oral health within a family's health care needs. They can do so in a way that is reflective of Hawaii's culture."
Thousands of miles from Hawaii, the CDHC program at Big Sandy Community & Technical College — as well as patients throughout central Appalachia — will benefit from a grant funding the school's new East Kentucky Oral Health Training Center, the new home of its CDHC program.
Sherry Zylka, Ed.D., president and CEO of Big Sandy Community & Technical College, said, "The community dental health coordinator program is a significant boon to oral health education in central Appalachia. The genius of the CDHC program lies in its graduates who are already culturally connected with their communities."
Another big believer in the power of CDHCs is Holly Plemons, SMILE ON 60+ senior program director in Nashville. The SMILE ON 60+ team, as part of a statewide initiative, embarked on a program in 2019 to educate 1,200 older adults on the importance of oral health and how to care for their mouths.
"The education and training part of this goal was exceeded due to stellar work by the CDHCs," Ms. Plemons said. "Using their skills in community mapping and networking, [the program] resulted in 2,685 reaching the education and training goal, more than doubling the expectation."
Ms. Plemons said that CDHCs are the "missing link."
"The pandemic brought laser focus on those we were not reaching with our services at all," she said. "It forced us to think of new ways to reach people. Older adults, among many other vulnerable population groups, need assistance to overcome the social determinants that kept them from accessing care. The barriers are not only financial, it is also transportation, health literacy, technology and trust among other. Removing barriers and providing resources to successfully navigate older adults to care is a key piece, and a piece not well done by other providers, nor cost-effective."
Multicultural impact
The rapid spread of the program even attracted notice in Ireland. Dr. Siobhan Murray and her fellow Irish dentist, Dr. Nuala Carney, enrolled in the  Catawba Valley Community College's Community Dental Health Coordinator course in North Carolina to see how the program could improve the oral health of patients back on the Emerald Isle. They said a similar program didn't exist in Ireland.
Reaching out to the entire community, a key part of the CDHC graduate's toolkit, has expanded to ensuring that the curriculum is accessible for Spanish-speaking CDHCs and their audiences. Claudia A. Serna, D.D.S., Ph.D., an assistant professor of public health at the Nova Southeastern University Dr. Kiran C. Patel College Of Osteopathic Medicine in Florida, said that ADA President-elect Cesar Sabates, D.D.S., introduced her to the CDHC program in early 2015 and by July 2015 she started to teach the program in a community college in Miami.
"In order to enhance the program, I decided to teach the program simultaneously in both English and Spanish as 90% of the students in the Florida cohort were Spanish- speaking," Dr. Serna said. "Based on this experience, the ADA decided that it would be important to translate the entire curriculum and have it available to students."
Dr. Wakim is so impressed with his experience with CDHCs that his New Jersey health center recently signed a licensing agreement with the ADA to launch a CDHC training center in the Northeast.
"The cost savings to the system by having patients access the right care, at the right time, will be tremendous," Dr. Wakim said. "The potential for connecting patients seeking dental care to needed medical care and vice versa, as well as those seeking dental care at the emergency room, to dental homes will enhance interventions across the health care spectrum. Dentists can be using their chair time for treating patients while CDHCs help patients navigate the system. This is a model that more practices across New Jersey and the Northeast will be able to pursue by training a staff member to become a CDHC."
For more information about the ADA's CDHC program, visit ADA.org .