Concerning dental insurance, the ADA is here to help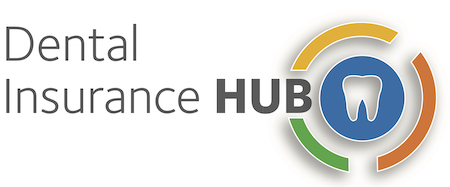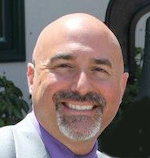 Dr. Gazerro
Editor's note: Dental Insurance Hub is a series aimed to help dentists and their dental teams overcome dental insurance obstacles so they can focus on patient care. 
If dentists have ever wondered why their claim submission was denied, altered or was paid at a lower amount than expected, the ADA has new and existing tools and guidance to help dentists understand the actions taken by insurance carriers:
Learn how claims are reviewed from a former dental insurance consultant and ways dentists can help educate their patients about dental insurance issues with a new on-demand webinar.
Check out answers on why insurance companies use payment policies and how to file a successful claim appeal in three new downloadable guides from the ADA Council on Dental Benefit Programs on downcoding, bundling and least expensive alternative treatment clauses, with easy-to-understand explanations on these common conundrums also available at ADA.org/dentalinsurance.
 ADA's Contract Analysis Service, an ADA member exclusive, explains the terms of an unsigned contract so dentists can evaluate whether the contract is a good fit for their business.
PPO processing policies webinar
In the webinar, How PPO Processing Policies Affect Claim Adjudication (Part 1), recorded April 22, Andrew Gazerro, D.M.D., and Hadi Ghazzouli, D.M.D., discussed typical processing policies utilized by preferred provider organization plans and their potential financial implications on a dental practice. In addition, participants learned what questions to ask before signing an agreement, as well as how to access the ADA's ready-to-use educational resources on this and many other challenging dental insurance topics. Part 2 of the processing policies webinar will be broadcast live on May 25.
"Dentists code for what they do and not what they believe they will be paid for," said webinar co-host Dr. Gazerro, a former dental insurance consultant and current member of the ADA Council on Dental Benefit Programs. "Since benefits differ from plan to plan, it is important that as much information about each plan be learned [as possible], especially since those different policies will affect the financial arrangements dentists make with patients. If an office knows the benefit criteria while the patient is still in the office, a more accurate financial arrangement can be made with the patient, limiting the number of reconsiderations or appeals."
Trio of guides
The three new online guides focus on:
Procedure code bundling, the systematic combining of distinct dental procedures by insurance carriers that results in a reduced benefit for the patient/beneficiary.
Downcoding, a practice of insurance carriers in which the procedure code has been changed to a less complex and/or lower cost procedure than was reported except where delineated in contract agreements.
A least expensive alternative treatment clause, more commonly known as the LEAT clause, a type of cost-containment measure used by many insurance carriers when there are multiple viable options of treatment available for a specific condition, and the plan will only pay for the least expensive treatment alternative.
"I strongly believe these new ADA guides will be a great asset to our member dentists," Dr. Gazerro said. "They are available so dentists and their team members are prepared when one or all three of these processing policy scenarios affect their claims. With a good understanding of each processing policy, the dentist and office staff can establish protocols on how to best address and amend their financial arrangements with the patients."
Dr. Gazerro emphasized the importance of dentists and their team members knowing the ins and outs of downcoding, bundling and LEAT clauses.
"The dentist is the captain of the ship," Dr. Gazerro said. "First and foremost, the dentist needs to understand these processing policies and educate their team members to recognize them as well. The reason they need to understand these policies is because they will directly impact the financial arrangements that have been made between the patient and the dental office. Knowing ahead of time that a procedure may be subject to any of these processing policies will better prepare the dental team and the patient in creating financial arrangements. This way, the patient is prepared for potential changes to their financial responsibility to the practice as a result of how their specific dental plan processes the claim."
ADA dental insurance advocacy
The ADA is working on members' behalf to hold insurers accountable, empowering dentists with the tools and knowledge they need to reduce administrative burdens and improve the dentist-patient relationship. Working closely with the ADA, state dental society advocacy efforts have resulted in more than 80 dental insurance reform proposals in state legislatures this season, including recent downcoding wins in Louisiana and Utah.
In Louisiana, a new law went into effect in August 2020 prohibiting downcoding by insurance companies unless certain criteria are met. The law, which the ADA believes was the first of its kind, prohibits systematic downcoding with the intent to deny reimbursement otherwise due to dentists and requires insurance companies to disclose downcoding policies that are routinely applied. It also says that state-regulated plans must specify in their explanation of benefit notices sent to patients the reason for any payment against a different procedure code than what was submitted by the dentist, as well as identify policy provisions that permit the change. The Explanation of Benefits (EOB) notices plan subscribers receive may not state or imply dentists have acted inappropriately if a different procedure code is used for adjudication, unless there is clear evidence to the contrary. Lastly, the new law specifically prohibits insurance companies from downcoding a fixed bridge to a removable bridge.
The Utah dental insurance reform law, which went into effect May 5, requires full transparency of dental insurers' policies, which must include a description of their downcoding and bundling policies. Insurers are prohibited from downcoding in a manner that prevents a dentist from collecting, from either the plan or the patient, a fee for the actual service performed. It also prohibits insurers from bundling so that a procedure code for a service is labeled asnon-billable to the patient. Bundling is allowed however, if the procedure code is for a service that may be provided in conjunction with another service. EOBs must include the reason for any downcoding or bundling.
Dentists interested in registering for the next webinar on May 25 titled, How PPO Processing Policies Affect Claim Adjudication (Part 2), can register here.
The ADA has a new online hub for ready-to-use dental insurance information that can help dentists address and resolve even their most frustrating questions at ADA.org/dentalinsurance.