Dentists, dental students come together for Lobby Day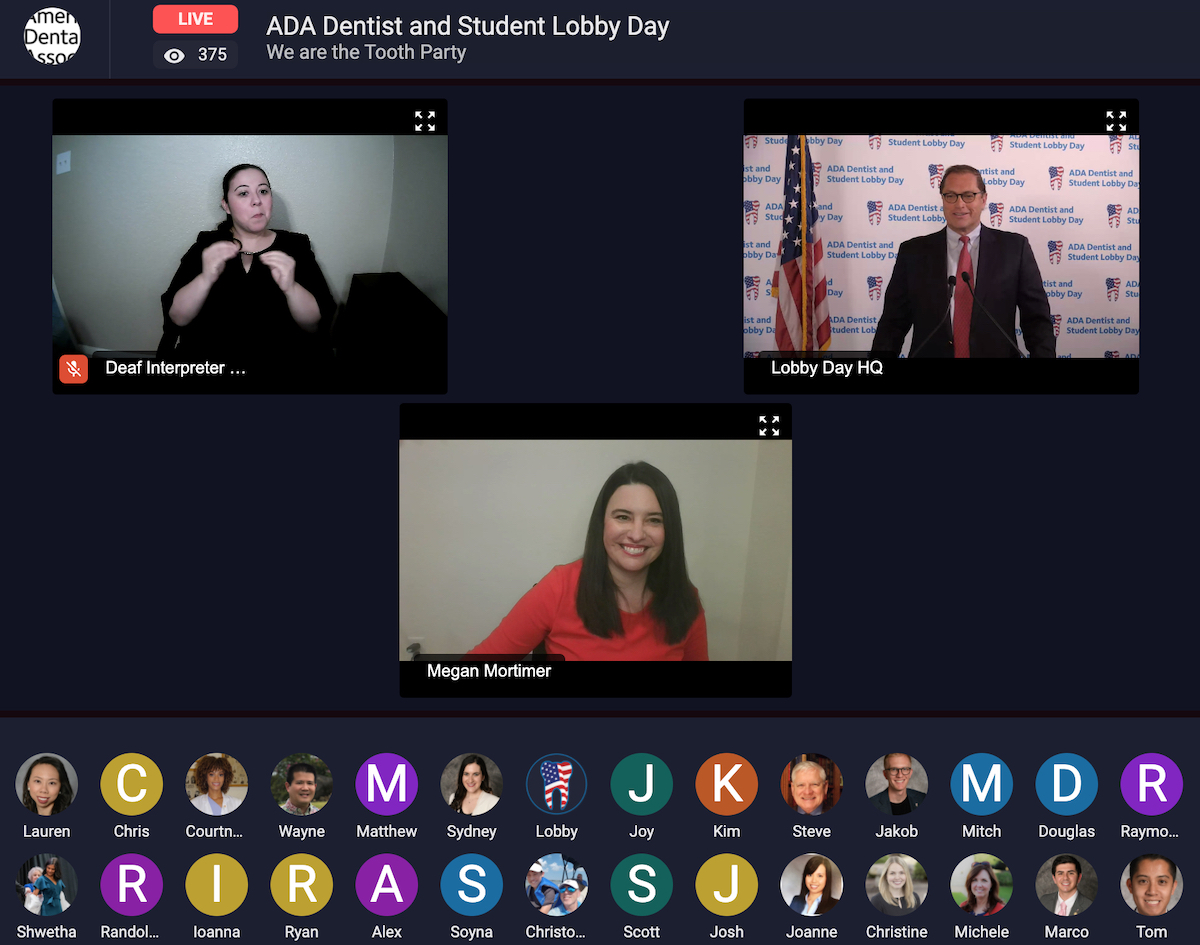 Washington — Pandemic relief. Alleviating student debt. Improving the quality of life for patients suffering from congenital anomalies.
These were the issues that took center stage at the ADA Dentist and Student Lobby Day. More than 450 dentists and dental students gathered virtually for the annual advocacy event, which was jointly hosted by the ADA and American Student Dental Association.
ADA President Daniel J. Klemmedson, D.D.S., M.D., thanked the attendees for taking time to advocate for issues important to dentistry.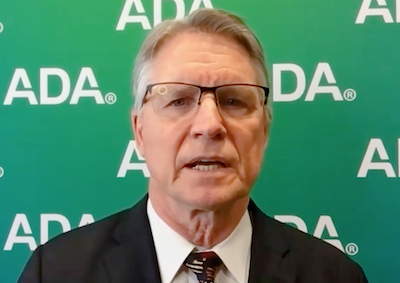 "We are excited to kick off this year's virtual event, and although we are not able to meet on Capitol Hill, each of you will play a major role in shaping our legislative landscape for the year to come," said Dr. Klemmedson in opening remarks. "The COVID-19 pandemic has been at the forefront of our lives for more than a year. However, the pandemic helped to solidify what we have long known to be true — that shared knowledge and advocacy goes a long way for our profession and patients."
This year's Lobby Day will take place in two parts. On April 25, attendees networked and heard from political analysts, subject matter experts and politically-involved dentists on issues affecting oral health. For the April 28 portion, participants will log on for their respective Capitol Hill meetings.

"Lobby Day is an event that is vital to the continued success of our profession," said ASDA President Colton Cannon, a second-year dental student from the University of Minnesota School of Dentistry. "Though we cannot come together in person today, this past year has demonstrated the power of advocacy even when we are forced apart. Advocacy has the power to unite."
During the event's training session, ADA staff and volunteers helped break down the legislative issues attendees would be discussing during their Congressional visits, including a virtual skit, "How To Meet With Your Member of Congress."
This included advocating for the following:
Additional COVID-19 relief. The Eliminating the Provider Relief Fund Tax Penalties Act would ensure that Provider Relief Fund assistance is not taxable and expenses tied to the assistance are tax-deductible and the Small Business PPE Tax Credit Act would provide small businesses with a tax credit of up to $25,000 for personal protective equipment.
Student loan reform. The Student Loan Refinancing and Recalculation Act would give borrowers an opportunity to refinance their federal student loans to take advantage of lower interest rates and the Student Loan Refinancing Act would allow borrowers to refinance their federal student loans every six months to take advantage of lower interest rates.
Helping patients with congenital anomalies and birth defects. The Ensuring Lasting Smiles Act would make it easier for patients to receive the dental care and other treatments they need by requiring all private group and individual health plans to cover medically necessary services resulting from a congenital anomaly or birth defect.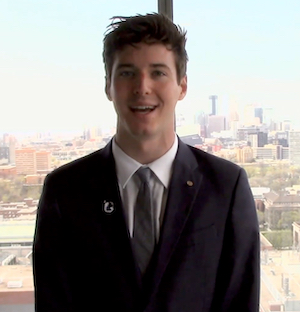 Student leader: ASDA President Colton Cannon tells attendees "advocacy has the power to unite" during 2021 Lobby Day.
The event also included a Q & A with Andy Snyder, a health insurance specialist with the Centers for Medicare & Medicaid Services, and a policy lead for the CMS oral health initiative; and Dr. John Blake, the chair of the ADA Council on Government Affairs Medicaid workgroup who is the executive director and dental director of the Children's Dental Health Clinic in Long Beach, California.
"It's so important for dental providers to be aware of what's going on in the Medicaid program because we absolutely need your partnership in order to make sure that our beneficiaries get the care that they need," Mr. Snyder said.
The day's featured speakers were Errin Haines and Amanda Becker, two journalists from The 19th*, a nonprofit, independent newsroom reporting on gender, politics and policy.
"I like to think that it's events like this one — where we share our perspective with lawmakers and connect with likeminded colleagues — that have set our Tooth Party in motion and made a difference," Dr. Klemmedson said.
For more information about the ADA Dentist and Student Lobby Day, visit ADA.org/LobbyDay .