Latest research finds 6.8% of dental hygienists have contracted COVID-19, 52% fully vaccinated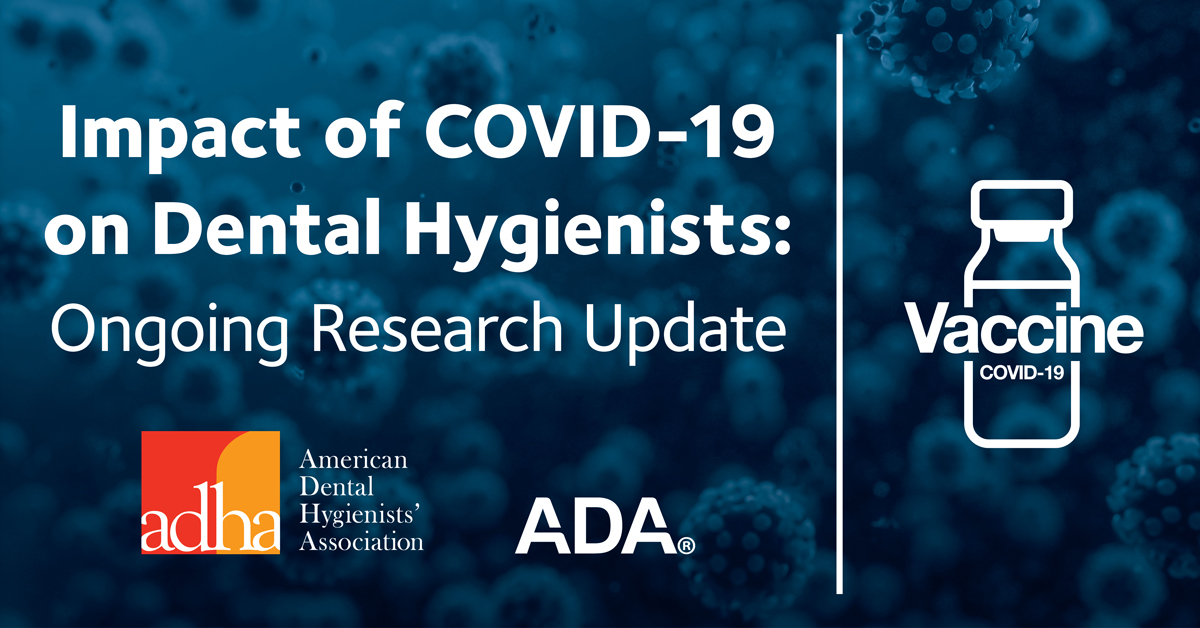 The research team will discuss its latest findings on dental hygienist infection rates, infection control practices, employment rates and vaccination statistics during a webinar from 7-8 p.m. CDT May 4. To register for "Impact of COVID-19 on Dental Hygienists: Ongoing Research Update," visit the event page.
The associations previously published two studies in February in The Journal of Dental Hygiene using data as of October 2020. At that time, an estimated 3.1% of U.S. dental hygienists had ever contracted COVID-19.
New survey findings the researchers will discuss during the webinar include:
The percentage of dental hygienists who reported always wearing eye protection and a mask during non-aerosol-generating procedures increased from about 75% in late September 2020 to 82% in March. Between 62% and 65% of dental hygienists report wearing the recommended N95 or equivalent masks during aerosol-generating procedures.
In early October 2020, about 8% of dental hygienists who had been employed as of March 1, 2020, were not working, 59% of them voluntarily. As of the first week of March 2021, 5.8% were not working as dental hygienists, 65% voluntarily.
As of the first week of March, 52% of dental hygienists were fully vaccinated.