Roll up sleeves and support GKAS at SmileCon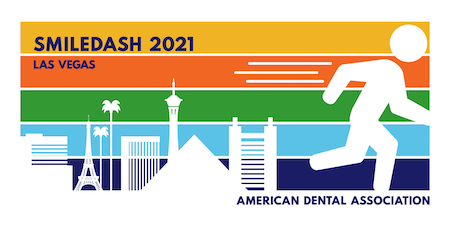 Give Kids A Smile-themed events during SmileCon will focus on a wellness event as well as an opportunity to help out hungry children in the greater Las Vegas area.
The first is SmileDash, which will benefit the Give Kids A Smile program. From Oct. 1-15, participants can run, walk, bike, swim or do any other distance activity and log their miles to help the ADA reach its goal of 5,000 total miles, wherever they are, regardless of location.
All registered enthusiasts will receive an event T-shirt and medal. Registration fee is $35 per person. A portion of the fee will support Give Kids A Smile. The registration fee is not tax deductible.
Participants can sign up for SmileDash online when they are completing their SmileCon registration. They can also add it to their SmileCon registration on-site in Las Vegas.
The other event is called Pack & Give Back.
Through its Give Kids A Smile program, the ADA will collaborate with Three Square — a member of Feeding America — and Future Smiles, two Nevada nonprofit organizations, to host the event during SmileCon.
Attendees on site at SmileCon will have an opportunity to fill backpacks with nutritious food along with oral health products and educational information for underserved children on the exhibit floor in a designated area near Smile Zone A on Oct. 12.
No registration is needed for the event. Attendees can just stop by the designated area to participate.
More than 1,000 backpacks will be filled, and each backpack will include four meals and two nutritious snacks along with an oral health goody bag. This event is sponsored by Henry Schein, Colgate and the Dental Trade Alliance Foundation.
The backpacks will be distributed on an upcoming Friday by Three Square to children who might otherwise go without food during the weekend.
For additional information about the above events, contact gkas@ada.org .
SmileCon is scheduled for Las Vegas on Oct. 11-13. For the latest information on the meeting, visit SmileCon.org .