September four-part webinar series shines spotlight on patients with special needs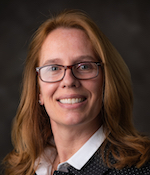 Dr. Arsenault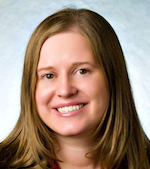 Dr. Fukuoka
The ADA will host a free four-part webinar series in September focused on patients with special needs.
The series, Achieving Optimal Oral Health, will stream live from 7-8 p.m. Central time each night of the series and will be recorded.
Two members of the ADA Council on Advocacy for Access and Prevention will lead the series: Karin Arsenault, D.M.D., assistant professor and director of the geriatric dentistry program at the Tufts University School of Dental Medicine; and Brooke Fukuoka, D.M.D., new dentist liaison to the council who has a career rooted in serving patients with special needs. Guest speakers are also involved.
People who have disabilities sometimes face unique challenges in accessing dentalcare, said Dr. Fukuoka.
"In this series we will provide information for patients, caregivers, dental professionals and dental educators in efforts to address some of these challenges and improve oral health in this wonderful group of people," she added. "Join us as we gather people from diverse backgrounds to learn together with a combination of formal presentations, open discussions and video interviews."
"More education and training will translate to more future general dentists willing to treat these patients," Dr. Arsenault said.
The sessions are:
Session 1 : Sept. 10, Caregivers and Families Preventing Oral Diseases for Patients who have Special Health Care Needs. This session will guide caregivers of those with special health care needs through the dental setting. Presenting are dental hygienist Karen Fallone, a faculty member at A.T. Still University, and Dr. Fukuoka.
Session 2 : Sept. 15, Making the Dental Office More Inclusive for Patients who have Special Health Care Needs. Participants will learn about different dental office design consideration for persons with special health care needs. Four dentists will share their principles of patient management and necessary modifications. Speakers include Maureen Perry, D.O., Jacob Dent, D.D.S., David Fray, D.D.S., and Allen Wong, D.D.S.
Session 3: Sept. 22, Innovations in Dental Delivery that Improve Access to Care for Special Healthcare Needs Populations. This session will dive into how teledentistry, portable dentistry and a hybrid approach can improve access to care and prevent disease. Speakers include Dr. Fukuokaand Lyubov Slashcheva, D.D.S., whose public health research and administration skills allow her to advocate for her patients through developing evidence-based practices and policies.
Session 4 : Sept. 29, Educating Future Dental Professionals to Optimally Treat Patients who have Special Health Care Needs. Attendees will hear from four dental school leaders who have incorporated disability-specific content to ensure that students have the knowledge, skills, attitudes and competence to provide quality, effective and compassionate care to this patient population. The panelists are Leonardo Marchini, D.D.S., Ph.D., of the University of Iowa College of Dentistry and Dental Clinics; Mark Wolff, D.D.S., Ph.D, of University of Pennsylvania's Penn Dental Medicine; Darren Drag, D.D.S., of the Tufts University School of Dental Medicine; and Courtney Chinn, D.D.S., of the NYU College of Dentistry.