SmileCon kicks off CE with courses before meeting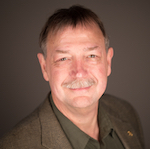 Dr. Carstensen
Dr. Kohner
Learning will start even before SmileCon takes place Oct. 11-13 in Las Vegas, with  Pre-SmileCon Education on Oct. 9 and 10.
Pre-SmileCon programs are open to both SmileCon participants and those not attending the meeting.
One Pre-SmileCon course is Dental Sleep Medicine 2021 — A Conference for Dentists and Their Teams , which will provide dentists with the tools they need to begin treating people with sleep-related breathing disorders.
"Participants will enjoy detailed discussions, hands-on learning in small groups with session leaders, breakout sessions for team members, and networking with a community of professionals passionate about improving the health of their patients and their community," said Steve Carstensen, D.D.S., one of the leaders of the course and an international lecturer on sleep-related breathing disorders. "Legal, ethical and proper workflow and billing will be covered so each participant will feel confident and safe to implement the learning right away in practice."
The two-day conference, which will run from 8 a.m.-5 p.m. Oct. 9 and 10, is worth 13.5 continuing education hours.
Another Pre-SmileCon course is Yes — Crown Lengthening Will Enhance Your Restorative Results , led by James Kohner, D.D.S., who has presented hands-on surgical training workshops across North America. Worth 7.5 CE hours, the workshop will take place from 8 a.m.-4:30 p.m. Oct. 10. It will cover indications, contraindications and techniques for using crown lengthening to help dentists get better results with their restorative efforts.
"I am totally convinced that these concepts and techniques are underutilized and if applied, will absolutely solve many everyday restorative challenges," Dr. Kohner said.
Other Pre-SmileCon courses include:
SmileCon will also offer plenty of CE during the meeting itself.
New this year are DENT Talks, which will cover four themes: what we think, how we care, what we see and what we feel. Each talk will include three speakers from the dental community to provide listeners with diverse perspectives on that session's topic.
A returning favorite is the mock trial, which will be back with a twist. Before the meeting, participants will get to help choose the subject that goes to court.
SmileCon's hands-on activities are another CE highlight, giving dentists the opportunity to roll up their sleeves and take their skills to the next level. These hands-on courses may include an additional charge, depending on the registration pass purchased. Participants will need to bring their own gear.
Four cadaver workshops are among the hands-on activities being offered at the meeting:
To learn more about SmileCon or to register, visit SmileCon.org . To take advantage of advance rates, register for the meeting by 5 p.m. CDT Sept. 30. Standard registration rates will then apply until Oct. 13.