In historic first, New York County Dental Society executive committee are all women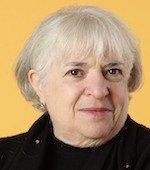 Dr. Jackson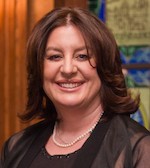 Dr. Mentzelopoulou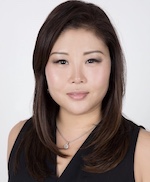 Dr. Kim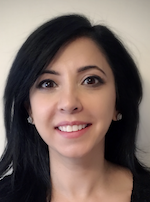 Dr. Chawla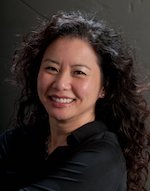 Dr. Tang
When the New York County Dental Society installed its executive committee on Feb. 24, it marked a historic first for the group: All of its leadership roles are now held by women with diverse personal and professional backgrounds.
It's the culmination of, according to NYCDS Vice President Mina Kim, D.D.S., the dental society's effort to embrace diversity and mentorship, creating a culture of inclusivity that welcomes leaders of all ages and backgrounds.
"I think about the quote: 'If you're not at the table, you're on the menu,'" Dr. Kim said. "This is your profession. As more and more women pursue dentistry, we need to have a say on what's happening, and I encourage everyone who's interested to get involved."
Dr. Kim, a general dentist in private practice in midtown Manhattan, joins a leadership group of women from diverse personal and professional backgrounds. They are:
Lois A. Jackson, D.D.S., president, a pediatric dentist and assistant clinical professor of pediatric dentistry at Columbia University College of Dental Medicine.
Ioanna Mentzelopoulou, D.D.S., president-elect, a pediatric dentist in private practice who has served as vice president, secretary and treasurer for NYCDS.
Suschie Chawla, D.D.S., M.D., secretary, an oral and maxillofacial surgeon practicing in Manhattan and a clinical instructor for the oral and maxillofacial surgery residency program at Mount Sinai Hospital Center.
Vera W. L. Tang, D.D.S., treasurer, a clinical assistant professor, vice chair and director of predoctoral periodontics in the department of periodontology and implant dentistry at New York University College of Dentistry.
"We are an accomplished, committed group of women who have been given the opportunity to be part of the changes in organized dentistry," said Dr. Jackson. "We work well together in putting forth the new agenda for our component. We provide information that goes beyond traditional programming."
Dr. Jackson is among those Dr. Kim considers a mentor, someone who encouraged her to take on leadership roles.
"I've had people tell me in the past, 'You can't do that. You're too young.' Dr. Jackson would turn to me and say, 'No, you have to do it. You need to dream bigger.' She's always been there encouraging and giving me guidance."
Another mentor — David Shipper, D.M.D. — first pushed Dr. Kim to get more involved in organized dentistry in 2011. Dr. Kim would subsequently help start her local chapter of Give Kids A Smile.
"New York County Dental Society is a great example of leaders embracing change, mentoring without bias and therefore setting the stage for the future of dental leadership, from [the American Student Dental Association] to the ADA and every level in between," said ADA Second Vice President Maria Maranga, D.D.S., who was invited to speak at the virtual installation ceremony. It was held just days before March, which is Women's History Month. It commemorates and encourages the study, observance and celebration of the vital role of women in American history.
"Other women need to get involved and serve as mentors to this group and illustrate that there is a seat at our table of leadership," Dr. Maranga added. "Now more than ever, women dentists need to be more invested in their future and the future of our profession. The ADA is always here to help but it will take the dedication of states and local components to directly develop this task and fill the leadership pipeline with good intent."
According to the ADA Health Policy Institute, of the about 201,000 active dentists as of 2020, 34.5% are female. However, more than 50% of those enrolled in their first year of dental school are female.
"It is important more than ever nowadays because as we see over and over again representation matters," said Dr. Mentzelopoulou. "Women belong in all places where decisions are being made. Organized dentistry is not an exception. Real change only happens one step at a time and our all female executive board is one small step in fighting all the social bias that we have in dentistry."
Dr. Maranga said that leadership in organized dentistry should better reflect the organization it represents.
"We see two things that the ADA is focusing on right now: increasing the overall membership of women dentists and representing the diversity of our future members," she added. "These are the fabrics of which the ADA will grow, and we congratulate New York County — which is the largest component of the New York State Dental Association, and the second largest component of the ADA — for its incorporation of women from several diverse backgrounds onto their leadership ladder."