Live webinars to discuss COVID-19's impact on dental hygienists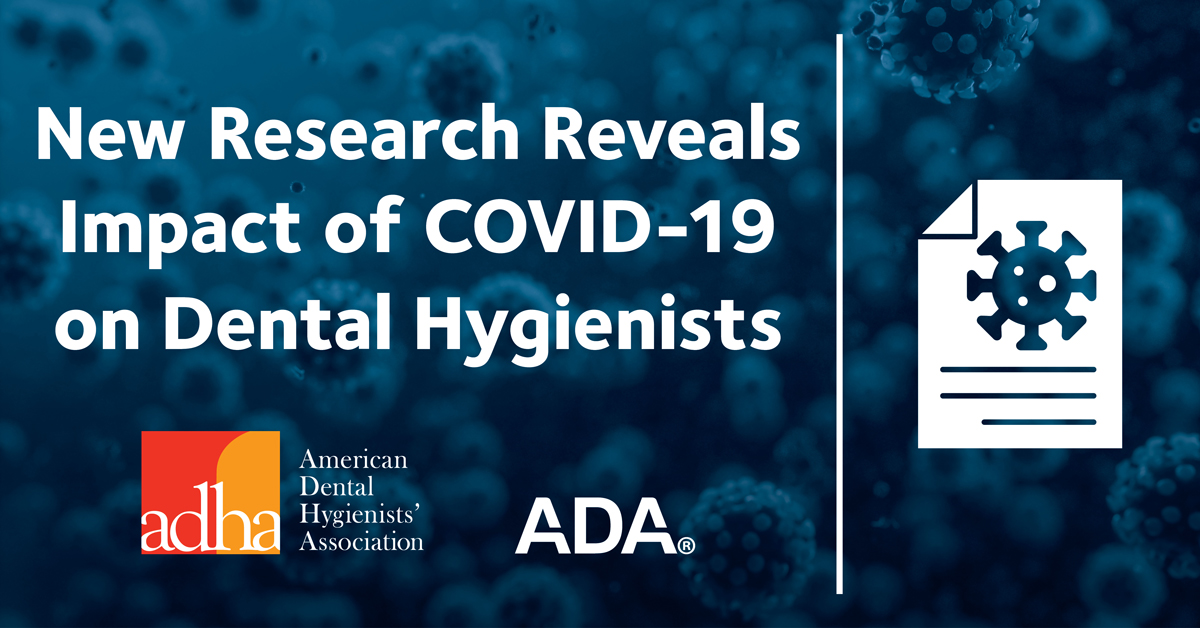 Researchers from the American Dental Association and American Dental Hygienists' Association will discuss the findings of their studies on U.S. dental hygienists' infection rates, infection control practices and employment patterns related to COVID-19 during live webinars Feb. 24.
"New Research Reveals Impact of COVID-19 on Dental Hygienists" will take place at both 3 and 7 p.m. Central time. Panelists for both discussions and Q&As will include Ann Battrell, CEO of the ADHA; Kathleen T. O'Loughlin, D.M.D., executive director of the ADA; Cameron Estrich, Ph.D., health research analyst at the ADA Science and Research Institute; JoAnn Gurenlian, Ph.D., chair of the ADHA Return to Work Task Force; and Marko Vujicic, Ph.D., chief economist and vice president of the ADA Health Policy Institute.
The research will be published Feb. 24 by The Journal of Dental Hygiene.
To learn more or register, visit the registration page for the 3 p.m. webinar or the registration page for the 7 p.m. webinar. Those who cannot view the webinars live may still register to receive a link to a recording a few days later.