National Children's Dental Health Month turns 80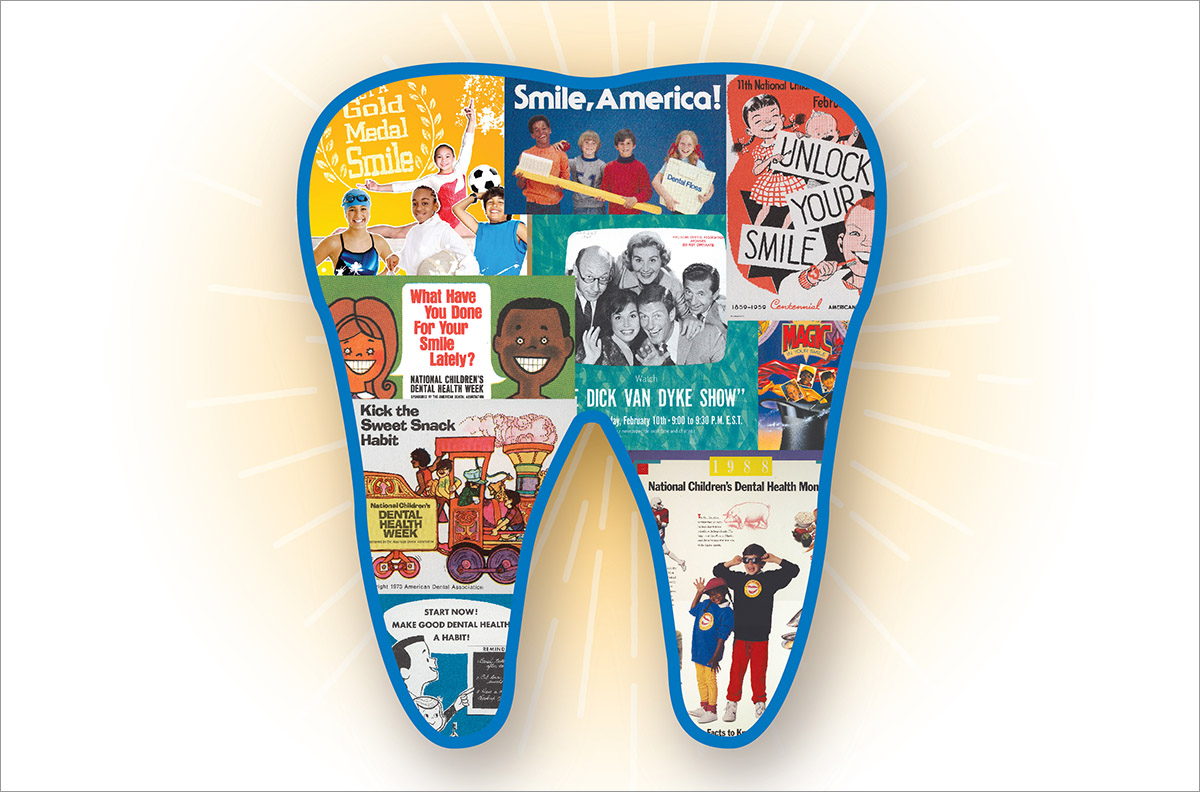 "The health of our children is of supreme importance to the future of the nation."
As the ADA again celebrates children's dental health this February, these words, from the nation's 33rd president, Harry S.Truman, still resonate.
President Truman's remarks were part of a Feb. 6, 1950, presidential proclamation declaring the country's first national Children's Dental Health Day. But organized dentistry began embracing the sentiment nine years earlier, thanks to Ohio dentists.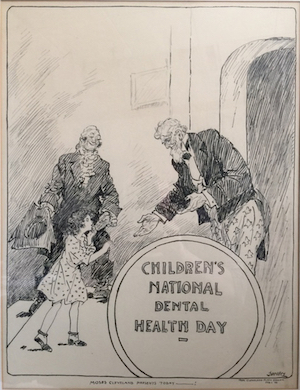 Image courtesy of the Ohio Dental Association
 The Ohio dentists were passionate about making sure everyone, from members of the public to educators to their fellow dentists, understood children's dental health mattered and the first Children's Dental Health Day took place on Feb. 3, 1941, in Cleveland.
It didn't stop there. The idea soon became a mainstay across Ohio and later, nationally, when the ADA held the first observance in 1949. In 1955, the Association expanded it to a week and in 1981, a month. Today, National Children's Dental Health Month (NCDHM) is celebrated each February.
80 years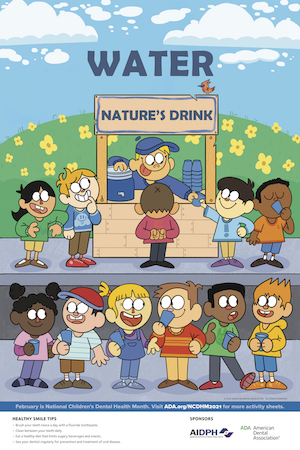 This year, National Children's Dental Health Month turns 80 and is still going strong. With its theme, "Water: Nature's Drink," celebrations include poster displays, coloring and essay contests, health fairs, free dental screenings, museum exhibits, classroom presentations and dental office tours. For 2021, most events will be virtual, but enthusiasm for the event remains.
"We are thrilled to be celebrating 80 years of children's dental health," said Jessica Meeske, D.D.S., a pediatric dentist and chair of the ADA Council on Advocacy for Access and Prevention. "It's so important to highlight children's dental health and NCDHM does just that. The ADA and CAAP hope that by encouraging parents to give their children water instead of sugary beverages, we can improve their overall well-being."
ADA President Daniel J. Klemmedson, D.D.S., M.D., agreed.
"NCDHM is proof of what can happen when dental professionals and educators come together to help bring awareness to the importance of oral health care," Dr. Klemmedson said. "Tooth decay remains the most common chronic childhood disease, and it's through educational programs and prevention that we can eliminate the needless pain and suffering of so many children."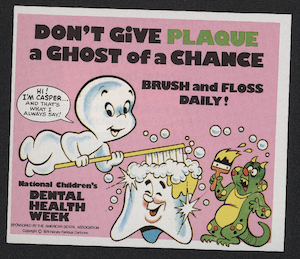 Mr. Truman wasn't the only leader in the oval office to recognize children's dental health. In 1960, President Dwight D. Eisenhower sent a telegram to the ADA in support of National Children's Dental Health Week, and in 1964, President Lyndon B. Johnson sent a letter on White House stationery. In the years that followed, many U.S. presidents have singled out the importance of dental health in various platforms, including Presidents Ronald Reagan, Bill Clinton and Barack Obama.
More than just a day
Following the ADA's first national observance in 1949, it soon became clear that recognizing children's dental health warranted more than a single day. In 1954, the ADA House of Delegates approved a resolution to formally change the observance to National Children's Dental Health Week to be celebrated the first week in February.
"It is not to be expected that one week's observance each year — no matter how intensive — will bring about the ultimate in dental health for American youth," wrote Lon W. Morrey, D.D.S, in a 1955 editorial for The Journal of the American Dental Association. "But it may be expected that such observance in more communities will motivate more parents, and other adults, to recognize the seriousness of dental disease to children and motivate greater demand for more and better methods of preventing such disorders."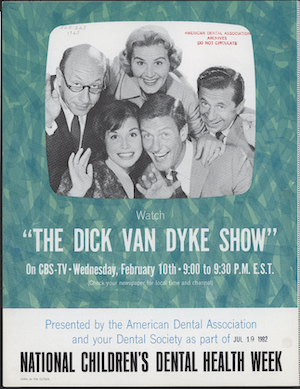 National Dental Health Day "made a definite impact on America's consciousness," Dr. Morrey continued, "and National Children's Dental Health Week is a natural vehicle for carrying the message of preventive dentistry into every home, school and institution in the community. It is a vehicle which may carry information regarding the causes of dental caries, the harmful effects of sweets, the beneficial effects of fluoridation, early and regular dental care, proper home care and diet."
"The House of Delegates, acting on the recommendations of the national, and several state councils on dental health, is to be commended for its promptness in providing this vehicle. May each dental society load it to capacity, drive it wisely and use it efficiently," the article concluded.
In 1964 and 1965, the ADA gained a huge boost in national exposure, when the Association cosponsored episodes of "The Dick Van Dyke Show" as part of National Children's Dental Health Week, according to the ADA book, "150 Years of the American Dental Association: A Pictorial History, 1859-2009." The 1975 observance featured Casper the Friendly Ghost, and the 1985 observance featured Kermit the Frog, who was charged with recruiting Tooth S.L.E.U.T.H. Inspectors, which stood for Start Learning to End Unhealthy Tooth Habits.
When the event again expanded in 1981, this time to a month-long celebration, ADA reported "unprecedented activity at state and local levels."
Since then, the event has continued to grow, and NCDHM messages and materials have now reached millions of people in communities across the country.
"Educating the public that scheduling regular dental visits helps children to get a good start on a lifetime of healthy teeth and gums never gets old," Dr. Meeske said. "Whether you're a member of the dental team, a teacher or a parent, the ADA has freeonline resources that can help you with oral health presentations, ideas for the classroom, and activity sheets that can be used as handouts."
For more information, visit ADA.org/NCDHM or email ncdhm@ada.org.