New series seeks to share guidance on how to relieve dental insurance headaches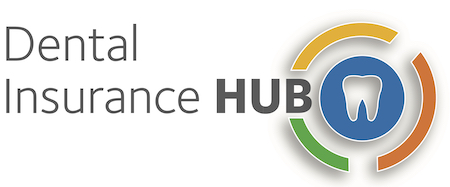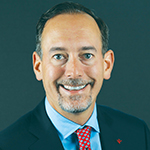 Dr. Markarian
ADA News is launching a new series called Dental Insurance Hub to help dentists and their dental teams overcome dental insurance obstacles so they can focus on patient care.
The series of articles, kicking off in March, will provide members ready-to-use dental insurance solutions and share advocacy that helps the profession hold dental insurance companies accountable so dentists can concentrate on what they do best.
"Most dentists are burdened on a daily basis by dental insurance issues," said Dr. Randall Markarian, chair of the ADA Council on Dental Benefit Programs. "Understanding the landscape and trends in the dental insurance industry helps us manage our practices better, as well as advocate strongly for our patients."
Expanding the focus of the recently retired Decoding Dental Benefits series of ADA News articles, the Dental Insurance Hub series will demonstrate the impact of ADA efforts on dental insurance issues, which members often cite as one of their biggest headaches. The series provides guidance and resources to help dentists and their staff solve the challenges that have become an unfortunate part of doing business with dental insurance carriers.
Dentists are burdened by multiple administrative tasks related to dental insurance coverage. Dental practices are encumbered by coordination of benefits, verification of eligibility and coverage, credentialing, audits, claim submissions, and electronic claims payment, all of which increase interference in the doctor-patient relationship and create administrative burdens — the primary causes for dentist dissatisfaction with dental insurance.
Future topics of the series include:
New efforts in state-based advocacy related to dental benefits by the Fight Insurance Interference Strategic Taskforce (FIIST) and other advocates at the local, state and federal level.
The ADA credentialing service, powered by CAQH ProView, which makes it easier to submit and maintain credentials in one central place.
The ADA-endorsed Bento, a start-up technology company with features that include guaranteed digital payments, instant pretreatment estimates, real-time patient eligibility and in-office membership plans.
The Competitive Health Insurance Reform Act, legislation that repeals the McCarran-Ferguson antitrust exemption for health insurance companies, became law earlier this year. The law is the "culmination of a multi-year effort by several organizations, including the American Dental Association, to persuade Congress that health care insurance, including dental plans, should no longer be protected from some of the federal antitrust laws," according to ADA President Daniel J. Klemmedson, D.D.S., M.D.
"The series will help dentists find the answers they need, give them helpful tools and products that streamline the process and provide a simplified understanding of how the ADA is working on policy reform, locally and nationally," Dr. Markarian said.
The ADA has anew online hub for dental insurance information that can help dentists address and resolve even their most vexing questions at ADA.org/dentalinsurance.
Staff from the ADA can help dentists with CDT coding questions and concerns. Call the ADA at 1-800-621-8099, visit ADA.org/cdt or email dentalcode@ada.org for assistance.