ADA webinar features introduction to dental insurance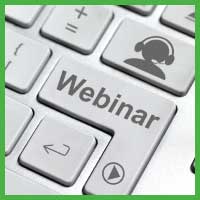 The ADA is offering a free educational  webinar  in February to assist new and existing dental office managers, staff and dentists who are looking for guidance and insights as they try to navigate the dental insurance maze.
Dental Insurance 101: A Beginners Course for Office Staff streams Feb. 23 from noon to 1 p.m. Central time. 1 CERP credit will be awarded.
This webinar will explain the basics of how preferred provider organization plans and networks operate so that both new and existing office staff will be better able to support patients with these plans.
Amrita Patel, D.D.S., a general dentist from New York, will present this educational course.
Topics for discussion include:
Preferred provider organization plan design.
Common contract clauses and processing policies that can impact revenue.
Plan terminology.
Coordination of benefits and COB write-offs.
How to file an effective claim denial appeal.
How to talk to patients about dental insurance.
Where to find ready-to-use educational resources to help practices succeed
Dr. Patel, a 2011 graduate of the NYU College of Dentistry, is a member of the ADA Council on Dental Benefit Programs. She is also part of the 2020-21 class of the ADA Institute for Diversity in Leadership.
The ADA has also created a new online landing page to help dentists find answers to some of their most vexing dental insurance questions at ADA.org/dentalinsurance .