Decoding Dental Benefits: Coding for implants webinar available on demand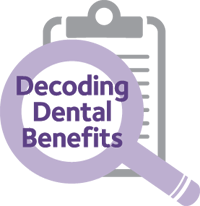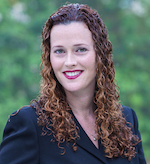 Dr. Stilley-Mallah
Editor's note: This is the 33rd story in the Decoding Dental Benefits series featuring answers and ready-to-use solutions for dentists when it comes to the world of dental benefits and plans. The series is intended to help untangle many of the issues that can potentially befuddle dentists and their staff so that they can focus on patient care.
There is a common misperception that all the CDT codes one needs to document services delivered are always in one category of service.
However, for example, documenting and reporting implant case procedures from initial diagnosis and treatment planning through placement of the definitive prosthesis requires CDT Codes from several different categories of service – including Diagnostic, Oral and Maxillofacial Surgery and Adjunctive, as well as Implant Services.
Fortunately, the ADA has a free, ready-to-watch educational webinar for dentists and their staffs on implant case coding that features various real-life clinical scenarios and proper coding for patient records and claim submissions.
"The webinar is a great way to learn how the unique aspects of an implant case determine which procedures are necessary to regain and maintain clinical and aesthetic form and function," said Jessica Stilley-Mallah, D.M.D., a Florida-based periodontist on the ADA Council on Dental Benefit Programs. "The webinar also includes recent Implant Services CDT Code additions and other revisions. It's a nice guide to help coding and claim submission run smoother."
Dr. Stilley-Mallah is among the webinar's presenters, along with James E. Mercer, D.D.S., a South Carolina-based oral and maxillofacial surgeon who is a past chair of the council and has been active in code maintenance nationally for nearly two decades. Linda Vidone, D.M.D., a Massachusetts-based periodontist and author of the CDT 2021 Coding Companion "Implant Services" chapter, also contributed to this program's content.
All additions, deletions and revisions of the CDT codes went into effect Jan. 1.
Staff from the Center for Dental Benefits, Coding and Quality can also help dentists with CDT coding questions and concerns. Call the ADA at 1-800-621-8099, visit ADA.org/cdt or email dentalcode@ada.org for assistance. Other online resources on CDT coding are available on the ADA's Coding Education webpage .
The CDT 2021 and Coding Companion with the CDT 2021 app is on sale through the ADA Catalog. In the Coding Companion, the educational publication that illustrates how the CDT Code is used to document and report services, dental team members can find the latest additions and changes to the CDT Code and information that is critical for patient record-keeping.
The portable ADA CDT 2021 app includes the most up-to-date 2021 CDT codes as well as coding scenarios and questions and answers from the Coding Companion, as well as the ICD-10-CM diagnostic codes specific to dentistry. To order the CDT 2021 book, app or the CDT Coding Companion, visit ADAcatalog.org or email msc@ada.org .
Have other questions about dealing with dental insurance? The ADA has information and resources to help dentists address and resolve even their most vexing dental insurance questions at ADA.org/dentalinsurance .
Previous installments in the Decoding Dental Benefits series are available at ADA.org/decoding .