Despite pandemic, dental care for children must continue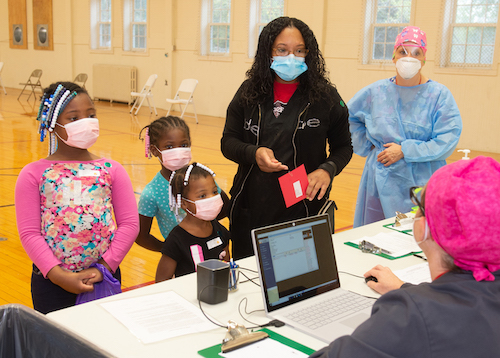 Organizers of the Give Kids A Smile event in St. Louis had long been looking forward to 2021 — the birthplace of GKAS was set to celebrate the program's 20th anniversary — when the COVID-19 pandemic hit.
It quickly became clear that the 2021 event was not going to be the same, said GKAS St. Louis cofounder Jeff Dalin, D.D.S.
In previous years, the event provided full-service dentistry to about 350-500 kids at the Saint Louis University Center for Advanced Dental Education. Crowding hundreds of children in one location was no longer possible.
However, one other thing was even clearer: canceling was not an option.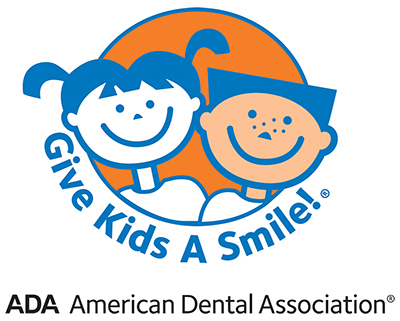 "Because of the pandemic, we saw that the demand was greater than ever," Dr. Dalin said. "We had to come up with a way to continue GKAS and do it safely."
The St. Louis event is among programs around the country that are adapting and modifying their GKAS event. The goal is simple: continue to provide dental literacy programs and dental services in the safest possible way amid the pandemic.
How to do that is a little more complicated and requires creativity.
Despite challenges presented by the COVID-19 pandemic, nearly 40,000 GKAS volunteers plan to deliver much needed oral health care and education to approximately 300,000 underserved children in the U.S. throughout 2021. With the support of the GKAS national sponsors, Colgate and Henry Schein, as well as other partner companies, the ADA's GKAS program will provide treatment and education kits for local volunteers to use at their events. In addition, the ADA remains committed to providing resources to local GKAS program coordinators and volunteers who are considering or planning a GKAS event.
In Everett, Washington, the Snohomish County Dental Society's Give Kids A Smile event — known as Toothapalooza — is normally held in person at Imagine Children's Museum. It's filled with art activities, experiment demonstrations and dental exams. But state mandates have closed the museum since March 2020.
This year, the 14th annual Toothapalooza is going all virtual and will take place during the entire month of February. The museum had developed a virtual platform to reach local kids, which the dental society will now use to continue its GKAS event.
"Dentists, dental assisting students and community partners will record dental-themed experiments, art projects, story time and games to promote dental health," said Judy Bangs, Snohomish County Dental Society executive director. More than 3,000 dental kits will be handed out via community organizations when the museum reopens.
"There was no consideration to cancel," Ms. Bangs said. "Tooth decay does not take a break. And after 14 years, this is a mainstay in our community."
Meanwhile, on the East Coast, The Smile Team in Buffalo, New York, will promote Smile Education Programs and its message that good nutrition and oral hygiene are needed now more than ever. Their pediatric team will be conducting virtual education programs every Wednesday in February, with an option for a virtual dental screening. These events are followed each Friday with treatment programs in various locations.
        
"We will follow our local, state and national guidelines to make sure we're social distancing, following standard operating procedure, keeping everyone safe," said Meelin Chin Kit-Wells, D.D.S., who heads The Smile Time, an outreach program under the pediatric dental department of the University at Buffalo's School of Dental Medicine and its practice plan.
The February virtual and clinical events are expected to reach a total of 400 children — from kindergarteners and middle schoolers to persons with disabilities and children in largely immigrant communities in the Buffalo area. The treatment programs will be smaller than in the past, placing focus on children most in need, and scattering the visits safely throughout the day.
        
"The most important thing is to find that balance with the pandemic and providing oral health care to children," said Dr. Chin Kit-Wells. "We have to be able to adjust because we're seeing much more urgent needs due to the pandemic."
Making adjustments is exactly what the Southern Illinois University School of Dental Medicine did for its 15th annual Give Kids A Smile Day, held in October 2020.
"This was one of our most successful events in recent years," said Katie Kosten, D.M.D., SIU SDM director of community dentistry. More than 110 children between the ages of 3-13 attended, receiving a combined $52,990 worth of free preventative, restorative and surgical dental treatment.
Because of COVID-19, the dental school took extra precautions, including canceling its Smile Station, which would normally feature fun, educational activities and games. Nonetheless, everything went smoothly, Dr. Kosten said.
"We are accustomed to protecting our patients, providers and staff every day in our clinic, so much is business as usual," Dr. Kosten said. "Parents and patients were grateful, and we hope that they had a positive experience."
Dr. Kosten added that come October 2021, she's hopeful that their GKAS event will be closer to normal.
  
In St. Louis, where GKAS first began, Dr. Dalin said they've modified their February event. Aptly called GKAS Takes A Journey, instead of bringing in hundreds of children crowding in one location, children will be designated a dental practice they can visit.
As of late December, about 100 kids have been identified and treated among 30 volunteer dentists. For Dr. Dalin, three kids from one family are coming to his practice.
"Volunteers are in communication with parents to assure them that dentists are doing everything possible to make sure that the dental office is a safe place to go," said Dr. Dalin, one of the primary founders of GKAS, which was so well received when it launched in St. Louis that the ADA helped expand it nationwide. "We are hard at work lining up kids and dentist volunteers for our February 2021 Program."
"Dentists are very good at giving back," he added. "We understand that children shouldn't have problems. They shouldn't have pain and [should] be able to eat. It's our job to make sure that's the case."
Through the ADA's GKAS program, launched nationally in 2003, more than 6 million underserved children have received free oral health services. Although GKAS will be celebrated nationally in February during National Children's Dental Health Month, many activities take place throughout the year, such as GKAS back-to-school events held in August.
For guidance and resources for conducing GKAS during COVID-19, including in a dental school, community setting and local preschool or elementary school, visit ADA.org/GKAS .