ADA launches oral health clinical data warehouse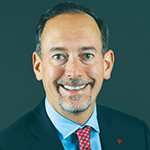 Dr. Markarian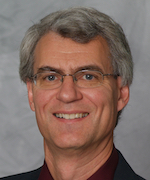 Dr. Dens
The ADA Dental Experience and Research Exchange, the newly launched oral health clinical data warehouse, is open to any practice of any size that uses practice management software Open Dental 19.3 or higher.
The ADA is working to integrate additional practice management systems in the future.
"We are excited about launching this new program because we think it will connect participating dentists across the country to deliver data that can help make a difference to dental practices and patients," said Randall Markarian, D.M.D., chair of the ADA Council on Dental Benefit Programs.
Each participating practice will have access to a customized dashboard which includes reports for specific clinical queries based on the practice's own data and, when sufficient data is available, benchmarks based on aggregated data from other participating practices. Dentists can also invite practice associates to access their practice's personalized data portal.
There is no cost to enroll a practice or run analytics or reports.
Dr. Markarian said that he was pleased to see the integration engineered by Open Dental software.
"Open Dental became the first practice management software company to participate in this initiative, which seeks to promote excellence in dental care by helping dentists improve the treatment and outcomes of patient care," Dr. Markarian said. "By being the first practice management software company to participate in this novel concept by facilitating the flow of data, Open Dental will be helping the dental profession advance its clinical evidence base."
"The data within the registry will also be used for approved research by the ADA and by external individuals and organizations," said Kevin Dens, D.D.S., incoming chair of the Council on Dental Benefit Programs.
Dr. Dens, whose practice was one of the first to participate in the initiative, said, "Over time, the registry will become a comprehensive source of data that will be used to help advance oral health research, contribute to the creation of clinical tools, develop time-trends on treatment patterns, outcomes and more."
In October 2018, the ADA House of Delegates approved a resolution to position the Association as a leading source of comprehensive data to support patient care, treatment guidelines, the development of health policy, medical necessity rules and to define population health and quality of care. To achieve this, Resolution 25H-2018 urged the Board of Trustees to prioritize the establishment of a clinical data registry.
Dentists who have questions are encouraged to read a FAQ. To enroll, visit ADA.org/DERE.