ADA Member Advantage endorses Stynt as dental staffing solution
ADA Member Advantage announced July 27 it has endorsed Stynt, a dental staffing technology company, to help Association members with staff recruitment.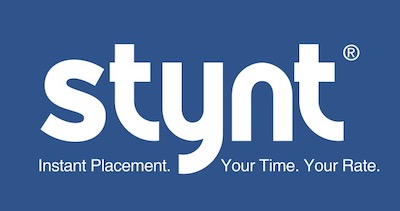 The company has developed a mobile application that combines algorithms and artificial intelligence-assisted scheduling capabilities to facilitate instant matching between dental team members seeking jobs and open positions.
The platform also allows professionals, such as hygienists, dental assistants, office managers and front desk personnel, to input their skillset, hourly rate and availability. Offices that are looking to fill a short- or long-term vacancy are matched with appropriate candidates that have been vetted by Stynt. This vetting includes checking and verifying required licenses, identifications, eligibility to work in the U.S., references and compliance certifications for requirements related to the Occupational Safety and Health Administration and Health Insurance Portability and Accountability Act.
The endorsement comes after a June 2021 poll from the ADA Health Policy Institute found that dentists considered staff recruitment and retention as the single biggest challenge they face in the next six months.
"This endorsement supports our vision to become the most reliable health care staffing solution for the majority of dental facilities across the country by year 2025," said Alex Adeli, D.M.D., Stynt CEO and founder. "We strongly believe that working with ADA Member Advantage will enable Stynt to share its value proposition to a vast network. We will continue to innovate within the field of health care staffing to better connect with the dental community and continue to assist in solving the health care staffing challenges across the country and beyond."
Stynt can also help dentists remain compliant with employment laws. Every Stynt professional that is hired is a W-2 employee. Stynt handles the payroll, taxes and insurance liabilities. They provide their employees benefits like paid time off, workers compensation and health care coverage. With 40,000 dental professionals and over 5,000 dental facilities in its network, Stynt is one of the largest employers of dental professionals in the U.S.
Stynt's technology removes the need for a staffing agencymiddle man, according to ADA Member Advantage. The platform's ability to fill temporary needs quickly mean that offices can avoid canceling patients when a staff member is on vacation or has called out sick.
"We have heard from ADA Members across the country that they are facing staffing challenges in their offices," said John Maher, chair of the ADA Member Advantage board of directors. "We believe that Stynt's advanced technology and large network can help alleviate some of that pressure. We were impressed with the thoroughness of the vetting process used to verify credentials for the candidates on their platform and believe this endorsementwill prove a useful tool in ensuring offices are able to operate smoothly and efficiently even when temporary or more long term staffing challenges present themselves."
ADA members will receive a $50 credit towards their first hire using the platform and access to "Post Boost," a service that elevates job posts within the community by utilizing additional communications to candidates.
To learnmore about Stynt, visit adamemberadvantage.com.