Bento provides dental insurance solutions for all dentists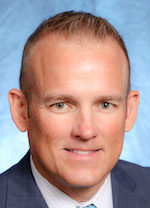 Dr. Neal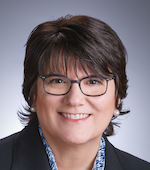 Dr. Cammarata
When the Texas Dental Association was investigating dental insurance solutions for its members, it did its due diligence and heard presentations from several vendors hoping to earn the program's endorsement.
One of them — Bento — "hit it out of the park," said Robert A. Neal, D.D.S., a general dentist in Frisco and past president of the North Texas Dental Society.
Dr. Neal was so impressed with the presentation that he decided to sign up his practice with Bento and so far, "it has been a great experience," he said.
"It fills a niche and a need," said Dr. Neal. "They have a good product, and they want it to work and it does work."
Founded in 2017 by Boston-based entrepreneurs Ram Sudireddy and Saty Mahajan, Bento provides a model that seeks to support the dentist-patient relationship without undue interference. Their technology is a marked improvement over traditional dental benefit administration, according to some ADA members who have already started to use Bento's products.
Bento allows dentists to install an in-office plan for people who do not have insurance, helping to keep the patient flow in the office. Patients who lost their employer benefits can immediately sign up for an in-office plan with practices, since Bento's platform handles individuals as well as employer groups.
Bento, also endorsed by the ADA and other state dental associations, allows employers to administer dental benefits for their employees that cover their oral health needs without getting in the middle of the dentist-patient relationship, regardless of the dentist's participation with Bento's network.
Eligibility and benefits verification occurs in real-time in Bento's platform, and treatment plan decisions remain between the dentists and their patients. With a user-friendly portal and app, it is clear to patients what they owe while they are still in the dentist's office. This means fewer surprises for everyone — the office accurately collects what is owed by the patient the same day of the procedure.
After the appointment is complete, dentists participating with Bento get paid with a single click and eliminate the cost of collections and chasing unpaid bills. And in addition to getting real-time cost while in the office, their patients can review their treatment plans and confirm which services were provided during their appointment.
For Rita M. Cammarata, D.D.S., past president of the Texas Dental Association, the appeal of Bento is the ease of use for a pediatric dentist like her, as well as making the experience for her patients simple.
"Bento seemed like a natural fit for our office," Dr. Cammarata said. It didn't take long for her or her staff to learn how to utilize Bento's offerings, and Bento allowed her to fully customize her in-office dental plan.
"We get to set the parameters," she said. "It lets me control my practice."
Dr. Neal said he also appreciated the customer service provided by Bento, which eased the transition.
Becoming a Bento dentist is free. Visit bento.net/dentist-signup, provide information about the practice and dentists, choose a fee schedule tier or tiers that work for your office and set up a bank account for direct deposit. Setup takes minutes, and the practice will be up and running with Bento within two business days.
For detailed answers to questions, how-to guides and extensive lists of FAQs, visit bento.net/bentopedia or ADA.org/bento. Contact Bento at 1-800-734-8484 to speak with a Bento team member or email them at smile@bento.net.