Comments sought on draft report addressing updates to CMS core sets of quality measures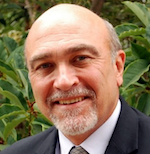 Dr. Crall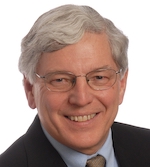 Dr. Amundson
Members of the oral health community are encouraged to submit comments about a draft of the Recommendations for Improving the Core Sets of Health Care Quality Measures for Medicaid and CHIP by Aug. 6.
Comments should address current gaps in the Centers for Medicare & Medicaid Services' core sets of quality measures:
Support the proposed inclusion of Dental Quality Alliance topical fluoride and oral evaluation measures for children in the 2022 core set.
Encourage adoption of measures to assess the prevalence of adult emergency department visits, which is not yet included in next year's core set.
Public comments may be submitted to MACCoreSetReview@mathematica-mpr.com by 8 p.m. EDT on Aug. 6. Respondents should include "2022 Core Set Review Public Comment" in the subject line and specify whether they are commenting as an individual or on behalf of an organization.
Core sets to improve care
The child and adult core sets serve as key indicators of the quality of health care that Medicaid and Child's Health Insurance Program beneficiaries receive.
The Medicaid and CHIP Child and Adult Core Set 2022 Annual Review Workgroup was asked to suggest, discuss and vote on the measures based on whether they could meaningfully drive improvement in care delivery and health outcomes for Medicaid and CHIP beneficiaries. It meets yearly.
To help ensure that the 80.5 million Medicaid and CHIP beneficiaries receive coverage that promotes access to and the receipt of high-quality and equitable care, the Centers for Medicare & Medicaid Services and its Center for Medicaid and CHIP Services use various tools — such as the Medicaid and CHIP child and adult core sets — to measure and monitor the quality of care that beneficiaries receive and to drive improvement in Medicaid and CHIP.
James Crall, D.D.S., professor and chair of public health and community dentistry at the UCLA School of Dentistry, chair of the DQA implementation and valuation committee, member of the DQA executive committee, former DQA chair and current member of the 2022 workgroup, said the process has taken on added significance with the passage of federal legislation that will make reporting on all child core set measures and adult behavioral health core set measures mandatory for all states in 2024.
Adult ED measure
DQA had submitted a measure of ED use for dental-related conditions by adults for consideration for inclusion into the adult core set. Although a lack of oral health care measures in the adult core set was identified, the workgroup decided not to recommend the dental ED measure.
"Despite repeated attempts over the past several years to add one or more dental and oral health services measures to the adult core set, none have been included to date," Dr. Crall said. "Part of the challenge stems from the variability across states in terms of the scope of adult dental benefits in state Medicaid programs, which limits data availability in states with limited benefits. The recently proposed measure sought to overcome this challenge by focusing on adults seeking care in emergency departments for non-traumatic dental conditions, which uses data from Medicaid medical claims that all states can access."
He added, "Future efforts will focus on advocacy to help federal and state policy makers and program officials appreciate the value of having an adult dental and oral health services measure, which highlights the performance and costs associated with untreated dental disease in adults which their Medicaid programs incur regardless of whether they provide adult dental benefits or not."
Craig Amundson, D.D.S., chair of the DQA measure development and maintenance committee and member of the DQA executive committee, agreed that advocacy is needed to raise awareness of the need to include adult measures related to oral health.
"I believe the proposal to include a measure of emergency department use for ambulatory care sensitive dental conditions is an appropriate strategy to pursue and support," he said. "I think the impact of poor oral health on individuals is underappreciated by policymakers. Using data and personal stories may assist to increase knowledge and attention. Oral health certainly warrants a presence in the adult core set measures."
Focus on children
Oral evaluations for children — measuring the percentage of enrolled children younger than age 21 who received a comprehensive or periodic oral evaluation within the past year — were proposed to be adopted in the 2022 core set through a recommendation submitted by the ADA on behalf of the DQA.
In addition, the topical fluoride for children measure , which measures the percentage of children ages 1 through 20 years who received at least two topical fluoride applications within the past year, is also proposed for adoption.
It was suggested that the latter measure, developed by the DQA, could serve as a complement to the dental sealant measure in the existing child core set by helping states assess the extent to which children are receiving evidence-based preventive services and target quality improvement accordingly.
"I think the fact that the committee is recommending appropriate changes to existing measures … most importantly signals an acknowledgment of the need to focus on the oral health, and current level of oral disease, affecting children," said Dr. Amundson. "The committee's recommendations, if accepted, will markedly improve the focus of the core set measures on oral health. Certainly the recommendation to include measures that have been developed and vetted by the Dental Quality Alliance provides some assurance about the measures' validity and reliability."
The Dental Quality Alliance was established by the ADA in 2008 through a request from the Centers for Medicare & Medicaid Services. The DQA is an organization of major stakeholders in oral health care delivery including specialty organizations, federal agencies and a member of the public that uses a collaborative approach to develop oral health care measures. The mission of the DQA is to advance performance measurement as a means to improve oral health, patient care and safety through a consensus-building process.
For more information about the Dental Quality Alliance, visit  ADA.org/dqa or email dqa@ada.org.