Dental Quality Alliance publishes state profile overview of Medicaid, CHIP programs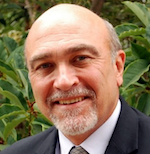 Dr. Crall
The Dental Quality Alliance released the first-of-its-kind collection of downloadable state profiles in July that give an overview of 18 states' oral health care quality delivered through Medicaid and the Children's Health Insurance Program.
The DQA was approved by the Centers for Medicare & Medicaid Services to access state Medicaid program claims and enrollment data from their Transformed Medicaid Statistical Information System (T-MSIS) database.
"Our intention with these data is to develop state-level reports that present an overview of oral health care quality using the DQA quality measures, and eventually use the state-level reports as a centerpiece in a technical resource center to support implementation and improvement of oral health care programs," said Tom Meyers, DQA chair and vice president of product policy for America's Health Insurance Plans. "The analysis of this data doesn't exist anywhere else."
One of the more significant challenges limiting efforts to improve oral health care for vulnerable segments of the population is related to variability in states' ability to collect and analyze relevant data on key dental and oral health measures, said James Crall, D.D.S., professor and chair of public health and community dentistry at the UCLA School of Dentistry and chair of the DQA implementation and evaluation committee.
"The new state profiles of oral health quality released by the DQA, help provide such data for an impressive range of state-level measures derived from a new data source to which the DQA/ADA has obtained access: the Transformed Medicaid Statistical Information System," he said.
Each state profile includes overviews of the quality of children's health care in the state as well as a demographic-based look at caries-related emergency department visits, among other findings.
"The ability to generate state profiles on key measures helps reduce the burden on states of acquiring and analyzing data and allows for more reliable comparisons across states," Dr. Crall said. "Having access to this critical baseline data can help states — especially states with limited infrastructure or capacity — identify areas in need of improvement and begin or accelerate targeted efforts to improve the performance of their programs."
Chris Farrell, on the DQA's measure development and maintenance committee and Oral Health Director for the state of Michigan, said measurement has increasingly become a standard to determine performance for state oral health programs.
"These profiles are a useful tool," she said. "The profiles can help states develop programs and activities to target areas that need improvement.  On the flip side, the profiles can also demonstrate accomplishment and what measures have been successful in reaching the target populations."
The DQA will introduce the profiles in a free ADA webinar on Sept. 1.
Quality Measurement 105: Measurement in Action —Oral Healthcare Quality Reports – State Profiles will stream from noon-1 p.m. and is worth one hour of continuing education credit.
The webinar is the fifth installment in the DQA's Quality Measurement in Dentistry Webinar Series.
The 18 states were prioritized based on data quality and completeness. DQA is planning a second wave of releases with more state profiles later in 2021.
The Dental Quality Alliance was established by the ADA in 2008 through a request from the Centers for Medicare & Medicaid Services. The DQA is an organization of major stakeholders in oral health care delivery including specialty organizations, federal agencies and a member of the public that uses a collaborative approach to develop oral health care measures. The mission of the DQA is to advance performance measurement as a means to improve oral health, patient care and safety through a consensus-building process.
For more information about the Dental Quality Alliance, visit ADA.org/dqa or email dqa@ada.org.