Retroactive denial laws a priority for ADA advocacy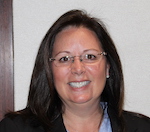 Dr. Watson
Editor's note: Dental Insurance Hub is a series aimed to help dentists and their dental teams overcome dental insurance obstacles so they can focus on patient care.
People don't become dentists to spend their time navigating the insurance claims process.
They do it to take care of people.
Unfortunately, the reality of dealing with insurance carriers and their varying claims policies can create headaches not only for dentists and their front-office staff, but for patients as well.
"It can be particularly frustrating when it comes to insurers' retroactive denials," said Hope Watson, D.M.D., vice chair of the ADA Council on Dental Benefit Programs.
Insurers typically limit dentists' window of time to file clean claims, meaning any claim filed after their arbitrary deadline can result in no payment to the dentist. And, with retroactive denials, dental insurers have the ability to review claims after payment has been delivered to the dentist. Even in those instances when the insurer made an error, they can request a refund from the dental office years after the claim was originally paid.
The ADA and state dental associations recognize the pain points these types of retroactive denials cause, so they have been working together in state legislatures to enact laws that restrict the timeframe in which insurers are allowed to request such a refund.
"While direct communication with their contracted insurer can be a method for dentists to solve day-to-day concerns, it can take passage of laws to truly rectify problems," Dr. Watson said.
Retroactive denial laws simply require that when insurers make a payment error, they must execute their refund demands within a certain amount of time. Over half of states — counting Nevada and North Dakota added to the list this year — have such a law and they mirror the insurers' time limit for dentists to file a claim, typically 12-18 months. However, the laws are not so rigid that they don't account for instances of fraud or abuse or complicated claim adjudication.
"The ADA Fight Insurer Interference Task Force has identified retroactive denial as a priority issue and created a toolkit series to help state dental association lobbyists talk about the benefits of such laws," Dr. Watson said. "The toolkit includes talking points, one-pagers for legislators and model legislation. ADA provides technical assistance and advocacy advice as well."
This can also hit patients in the pocketbook. Dr. Watson said patients in states without the protection inherent in retroactive denial laws might assume they are covered, only to learn years later that their insurer made an error and end up having to pay a surprise bill for a service long forgotten.
"Retroactive denial laws help keep insurers accountable to perform their operations reasonably, just as insurers require dentists to file claims in a timely manner," she said.
Importance of CDT Code
Claim denials can also be triggered when dentists incorrectly code.
So it's important for dentists to stay up-to-date with the latest edition of the CDT Code, which is critical information for patient record keeping as well as being reimbursed quickly and avoiding rejected claims.
For example, CDT 2022 has 16 additions, 14 revisions and six deletions, as well as the eight codes adopted in March regarding vaccine administration and molecular testing for a public health-related pathogen. It includes full descriptors and a section on ICD-10-CM codes relevant to dentistry.
The updated code set becomes effective Jan. 1, 2022.
To order, visit ADACatalog.org. ADA members can save 15% on the kit by using the promo code 21109 by Oct. 5. To order products, email or call the ADA Member Service Center at msc@ADA.org or 1-800-947-4746.
Bento solutions
Bento, a dental benefits technology company, also is an avenue to help dentists avoid retroactive denials, as it is an industry solution that can ease administrative burdens for dentists and their practices with its advanced cloud-based solutions.
Bento solves some of the biggest headaches experienced by all dentists, especially those who participate in one or more traditional dental insurance networks by connecting patients to practices with real-time eligibility and benefits data and direct payment information.
Bento empowers dentists to create customizable in-office plans for people who do not have insurance, helping practices keep a robust patient flow of those people who are looking for financial options outside of traditional dental insurance. Bento's software platform provides cost transparency for both dentists and their patients, which is conducive to successful and efficient dental treatment management and retaining good patient rapport.
To learn more, dentists can contact Bento directly to request a live product demo by calling 1-800-734-8484 or emailing smile@bento.net.
The ADA has a new online hub for ready-to-use dental insurance information that can help dentists address and resolve even their most frustrating questions at ADA.org/dentalinsurance. Recent offerings include an on-demand webinar, recorded June 29, that provides information on the most common clauses found in PPO contracts and the potential implications these may have on a typical dental practice.