Show off vaccine support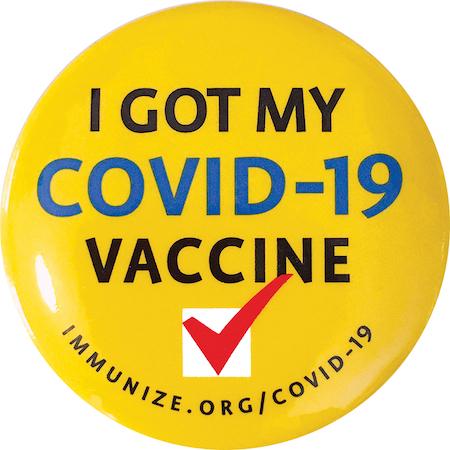 With support from the Centers for Disease Control and Prevention, the Immunization Action Coalition is offering free buttons to dentists who provide or promote COVID-19 vaccinations.
The "I Got My COVID-19 Vaccine" buttons are available in both English and Spanish.
The buttons and rolls of matching stickers are being offered on a first-come, first-served basis to those who complete a short order form on Survey Monkey.