Entries sought for 2021 ADA Design Innovation Awards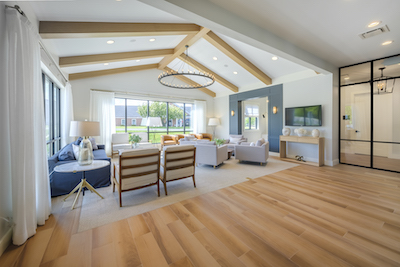 In search of dental facilities that seamlessly combine esthetic appeal, function and design, the ADA Council on Dental Practice, ADA Member Advantage and BMO Harris Bank are seeking entries from June 21 through Aug. 20 for the 2021 ADA Design Innovation Awards.

Association members are encouraged to submit entries for the remodel, large new build and small new build categories.
Judging criteria for the contest include esthetic appeal, such as use of color, light/windows and theme; utilization of technology; function and efficiency; innovation; and how well the design has accomplished the entrant's objective.
"I am extremely thankful to all dentists who are willing to share their building or remodeling experiences with colleagues and friends," said Duc "Duke" M. Ho, D.D.S., chair of the ADA Council on Dental Practice. "Their insights provide a glimpse into the transformation process, their own personal taste, and to larger professional trends. Moreover, their stories provide learning opportunities, while often quietly inspiring others to build or renovate their own practices."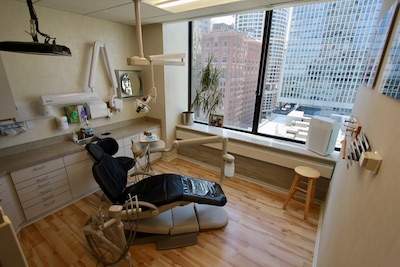 In the past, judges have seen new designs that embrace or take advantage of a physical location or setting, such as surrounding bodies of water or mountains. However, according to judges, dental practices should also accommodate the needs of the patient and those of the dental team within the same beautiful space.
Judges from the ADA Council on Dental Practice will select three finalists from each category. Dentists will then cast their votes online to determine the winners, who will be announced on Nov. 8. Winners will receive $1,000 each and be featured in ADA publications.
"I encourage anyone and everyone to share their own new build or remodel journey," Dr. Ho said. "As someone who has personally experienced both sides — remodeling and later building new — I can unequivocally state that whether working through banking, construction or patient scheduling difficulties and deadlines, the end product is always something worthy of sharing."
Last year's winner for the new build category was Westover Family Dentistry in Winchester, Virginia, owned by Mitra Westover, D.D.S., and Austin Westover, D.D.S. The winner for the remodel category was Water Tower Dental Care P.C. in Chicago, owned by Daniel Aneszko, D.D.S.
The latest issue ofDental Practice Success features interactive online profiles of all seven winners and finalists in the 2020 competition, including interviews with the winners about their challenges and design philosophies, photo galleries, before-and-after images and bonus content from dental companies whose products were used by the winning contestants. The online DPS also features articles on ergonomic tips for PPE use, securing a practice loan and the keys to choosing dental equipment. Visit the https://pages.ada.org/dps_2021_dia to read the issue.
To enter and to view the complete contest rules, visit ADA.org/DIA .