Free webinar to discuss important decision points before signing a PPO contract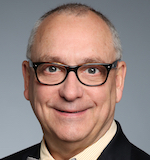 Dr. Preble
The ADA will stream a free live webinar June 29 that will discuss the most common clauses found in preferred provider organization contracts and the potential implications for dental practices.
Understanding PPO Contracts: What You Need To Know  will air at noon Central time. Continuing education credit is pending.
The webinar will discuss the decisions dentists may need to make when it comes to signing or not signing PPO agreements and the considerations a dentist must think through during the contract evaluation process.
The webinar will cover what questions to consider and ask of the carrier before signing a PPO contract, as well as point attendees to educational, ready-to-use ADA online resources on dental insurance.
Dave Preble, D.D.S., J.D., senior vice president of the ADA Practice Institute, and Dennis McHugh, manager of third-party payer advocacy with the ADA Center for Dental Benefits, Coding and Quality, will present.
Dr. Preble previously served both as director of the ADA Council on Dental Benefit Programs and the Commission on Dental Accreditation. He practiced dentistry for over 20 years and holds the designation of certified association executive from the American Society of Association Executives.
Mr. McHugh has been with the ADA for 21 years. Prior to that, he spent seven years working for the American Association of Orthodontists.
Dentists can find more information on dental insurance issues at ADA.org/dentalinsurance .