ADA webinar tackles PPO processing policies
Two members of the ADA Council on Dental Benefit Programs will host a free April webinar centered on one of the most important business decisions a dentist can make: Whether or not to sign a preferred provider organization agreement.
How PPO Processing Policies Affect Claim Adjudication will stream April 22 at noon Central time, with one hour of continuing education credit offered.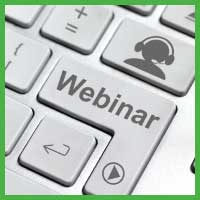 Andrew Gazerro, D.M.D., and Hadi Ghazzouli, D.M.D, will discuss typical processing policies utilized by PPO plans and their potential financial implications on a dental practice, including downcoding, bundling and least expensive alternative treatment clauses.
In addition, participants will learn what questions to ask before signing an agreement, as well as how to access the ADA's ready-to-use educational resources on this and many other insurance topics on the new dental insurance online hub, ADA.org/dentalinsurance .
Dr. Gazerro is a practicing dentist in Rhode Island and was chair of the Council on Dental Benefits for the Rhode Island Dental Association for over a decade. He was instrumental in helping to write the first non-covered services legislation in the nation in 2009. From 2003-2010, he was a dental claim review consultant for a major dental benefits provider.
Dr. Ghazzouli has been in practice as a general dentist since 2009, first as an associate and now as the owner of multiple private practices. He has also worked as a part-time attending residency instructor at St. Luke's Hospital in Bethlehem, Pennsylvania. His professional experience has given him an understanding of the design elements of various dental plan concepts including indemnity plans, managed care plans and government programs such as Medicaid.