March webinar debunks misconceptions about vaccines regarding pregnancy, fertility, breastfeeding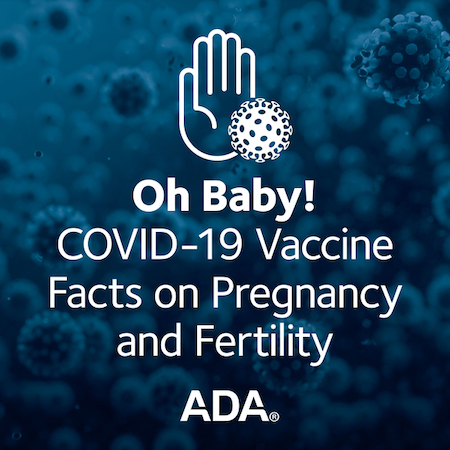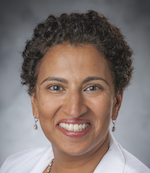 Dr. Swamy
The ADA is presenting a free webinar in March that will review the science of COVID-19 vaccines, and vaccines in general, as they relate to fertility, pregnancy, breastfeeding and more.
Presented by the ADA Council on Advocacy for Access and Prevention, Oh Baby!! COVID-19 Vaccine Facts on Pregnancy and Fertility  will stream March 17 from noon-1:15 p.m. Central time, with 1.5 continuing education credits available.
The webinar's facilitator is Geeta K. Swamy, M.D., associate professor of Duke University Ob/Gyn in the Division of Maternal-Fetal Medicine, as well as associate vice president for research and vice dean for scientific integrity for the university and the School of Medicine. She is an internationally recognized clinician-researcher and leader in the field of perinatal infectious diseases and maternal immunization in pregnancy/postpartum.
"Despite the pandemic pressures for rapid development, COVID-19 vaccines approved by the U.S. Food and Drug Administration and recommended by the Centers for Disease Control and Prevention are both effective and safe for men and women," Dr. Swamy told ADA News. "Vaccines, including COVID-19 vaccines, do not cause infertility or miscarriage. Although pregnant women were not included in COVID-19 vaccine trials, there have been no safety concerns to date among 20,000+ pregnant women in the U.S. who have chosen to receive COVID-19 vaccines."
The webinar will cover:
The mechanism, effectiveness and safety of COVID-19 vaccines approved for use in the U.S.
A review of the path of vaccine development, approval and dissemination in the United States.
A discussion of the risk-benefit profile of COVID-19 infection and vaccines in pregnant and breastfeeding women.
A debunking of the misconceptions and common myths about COVID-19 vaccines.