Minnesota dentist receives town award after saving woman from burning car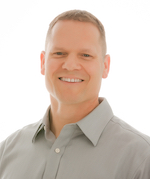 Dr. Neumann
Visiting his dental office on his day off put Drew Neumann, D.D.S., in the right place at the right time last August, when he rescued a woman from her burning car.
After leaving a lunch meeting, Dr. Neumann drove out of his office parking lot and spotted flames shooting out from underneath the car in the lane next to him.
"It was clear the driver wasn't aware her car was on fire, or the danger she was in, so I quickly drove up next to her while repeatedly honking my horn and yelling out the window," he said. "She looked my way but either didn't hear me or was too startled to realize why I was trying to get her to pull over."
Dr. Neumann accelerated in front of her car and turned at the next intersection, and the woman followed. When she tried to exit her car from the driver's side, the flames burned her legs. Dr. Neumann then pulled her out from the passenger side.
His efforts earned him the Citizen Award of Valor from the public safety department of Mankato, Minnesota, where his practice, Advanced Dental, is located. The award is the highest honor the department presents to citizens and organizations, recognizing them for exemplary and heroic acts taken under adverse conditions without hesitation or regard for personal safety.
"Getting the award took me by complete surprise and was an absolute honor, but I truly think I did what anyone else would have done in the same situation," Dr. Neumann said. "I just happened to be there at the time and place when she needed someone to get her out of harm's way."
After he pulled the driver, Lois Martinson, from her car, people from nearby businesses helped get her away from the burning vehicle and keep her comfortable until emergency personnel arrived. She suffered burns to her legs, but Dr. Neumann was not injured. Her car was completely engulfed in flames when firefighters came on the scene.
Dr. Neumann received the Citizen Award of Valor during a virtual Mankato City Council meeting March 22. Ms. Martinson's daughter attended to thank him for saving her mother, who died earlier in March, unrelated to the car fire.
"The sad part was hearing that Lois had passed away earlier in the month," Dr. Neumann said. "However, it was nice that one of her daughters took the time to virtually attend the City Council meeting and shared such heartfelt words so soon after losing her mom. That was something I won't soon forget."
Dr. Neumann and Ms. Martinson did get to reunite after the fire when she visited his dental office in December with a card.
"I had the privilege of finally seeing Lois again when she surprised me at my office a week or so before Christmas this past year," he said. "We'd both hoped we'd be able to catch up again once the weather got warmer, but I guess that wasn't meant to be. She was a kind and gracious lady that will always be a part of me even though our time knowing each other was far too brief."