Executive director of New York State Dental Association remembered
Former ADA president was also first elected treasurer of the ADA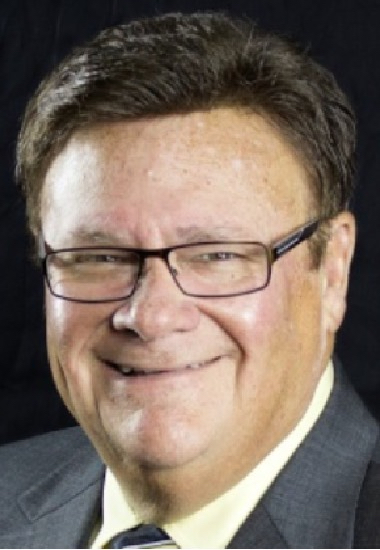 Mark J. Feldman, D.M.D., past ADA president and treasurer, as well as executive director of the New York State Dental Association, died Nov. 25.
G. Kirk Gleason, D.D.S., chair of the New York State Dental Foundation, headed the search committee in 2009 that brought Dr. Feldman to his position of New York State Dental Association executive director, a position Dr. Feldman held until his death.
"Mark always had a clear vision as to what should be done and what was the right way to do it," Dr. Gleason said. "He understood the balance between the science, everyday practice, administration and the politics to help us all achieve what was best for our members and for the oral health of the public. He will be greatly missed by me, personally, and by dentistry."
Dr. Feldman first became involved in leadership positions within organized dentistry as a member of the Nassau County Dental Society Insurance Council in the early 1980s. Soon after, he was elected an officer of the society and ascended to its presidency in 1988.
According to a bio prepared by the New York State Dental Association, "In his capacity as member of numerous budget, finance and underwriting committees, he was comfortable with the principles of accounting and financial management and was able to explain the financial condition of the tripartite to his colleagues in terms they could understand. As the first elected treasurer of the ADA, when that position was transformed into an elective office, Mark became, was and remained, the go-to source on all things financial in organized dentistry."
Dr. Feldman served six years as secretary-treasurer of the New York State Dental Association and was subsequently elected as president of that association in 2002. In 2008, he was elected ADA president-elect. During his presidency, he served as interim executive director of the ADA.
Craig Ratner, D.M.D., immediate past president of the New York State Dental Association, said Dr. Feldman was a consummate professional, including during the time of COVID-19.
"No time in his career exemplified Mark's commitment better than the past two years, as we worked through the seemingly monumental challenges of the pandemic," Dr. Ratner said. "He worked long hours, sometimes seven days a week, to advocate for our members and to ensure that they were well-informed. He managed his team of professionals with expert proficiency, and the results speak for themselves."
Kevin Henner, D.M.D., president of the New York State Dental Association, said that Dr. Feldman was the reason he became involved in organized dentistry.
"Mark was a true friend, whose memory, and whose passion for the profession, I will always hold in my heart and whom I will never stop trying to emulate," Dr. Henner said.
Dr. Feldman is survived by his wife of 51 years, Carol Schiff Feldman; two sons, Eric Feldman and Sean Feldman; and three granddaughters, Hope, Riley, and Mara.
In a statement, Eric and Sean Feldman said that the two great loves of their father's life were his family and his profession.
"His commitment to both as a selfless, loving, humble servant was without question," they said. "Both dentists and his family depended on him for his calm, sensible, reliable and intelligent counsel.  Yet, as passionate as he was about dentistry, for him, family always came first.  Before he retired from practice, he would make sure to get home for family dinner every night. Often he would race off to a meeting of the dental society right after, but time with us was his top priority. This ultimately led to his election as president of the ADA.  While he was honored to be installed in the position, he left the convention where he was installed to fly cross-country to meet his first newborn granddaughter.  The position of Pop Pop was the one he was proudest of."