Opioid epidemic reaches crescendo as COVID-19 stays center stage
Dr. Sharon Parsons discusses positive role dentists can play to help mitigate opioid crisis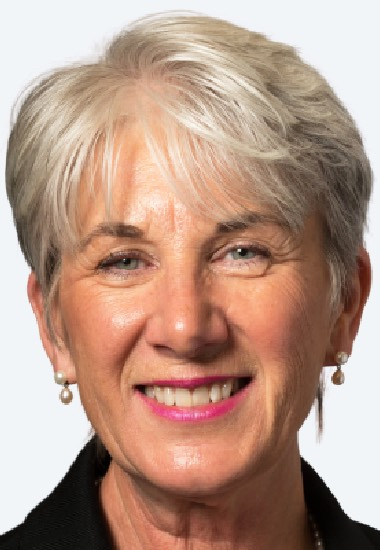 An estimated 100,000 Americans died of drug overdoses - driven primarily by illicit synthetic opioids, such as fentanyl - in one year, according to a Nov. 17 report from the Centers for Disease Control and Prevention.
It is the first time that milestone has been reached and serves as a tragic reminder that as the nation battles the COVID-19 pandemic, the opioid crisis is still ongoing and needs to remain top of mind for dental professionals.
"It is alarming," said Sharon Parsons, D.D.S., past president of the Ohio Dental Association and passionate advocate for spreading awareness about the opioid epidemic.
It's personal for Dr. Parsons. Her son Sean died of an opioid overdose in 2015, leading her to educate others about opioid prescribing and addiction.
That advocacy was illustrated in an Oct. 21 ADA webinar that she presented along with fellow past Ohio Dental Association president David Kimberly, D.D.S.
Now available for on-demand viewing on ADA.org, the one-hour webinar, Opioids, Dentistry and Addiction: The Dentist's Role in Treating Pain, presented the positive role dentists can play to help mitigate the opioid crisis. The webinar aims to increase understanding about substance use and addiction and impart the best options currently available for the treatment of acute pain.
The COVID-19 pandemic left many people with substance use disorders isolated and unable to get treatment or other support, said Dr. Parsons, exacerbating the problem.
Since her son's death, Dr. Parsons has become a sought-after speaker and educator about addiction due to her extensive research on the subject, and even though the COVID-19 pandemic led to a cessation of in-person presentations, she continued to advocate online.
"We need to repeat the message," she said. "Repeat the message. Repeat the message."
Part of that message is educating dentists about changing their prescribing methods if they haven't already done so. Nonsteroidal anti-inflammatory drugs, better known as NSAIDs, and acetaminophen have been shown to be more effective at reducing pain than opioid analgesics and are therefore recommended as the first-line therapy for acute pain management, she said, following ADA policy set forth in 2016.
In 2018, the ADA was the first national health professional organization to adopt policy supporting mandatory continuing education in prescribing opioids and other controlled substances, as well as statutory prescribing limits on opioid dosage and duration of no more than seven days for the treatment of acute pain, consistent with Centers for Disease Control and Prevention evidence-based guidelines.
In addition, Dr. Parsons advises dentists to look for signs that their patients might be struggling with addiction.
As for the future, Dr. Parsons said she will continue to spread awareness about addiction and how her colleagues in dentistry can play a role in mitigating the epidemic.
"I keep on talking," she said.
Learn more about the opioid crisis at ADA.org/opioids.