A New Day for Dentistry
Launch of effort to make all members feel welcomed, embraced by ADA community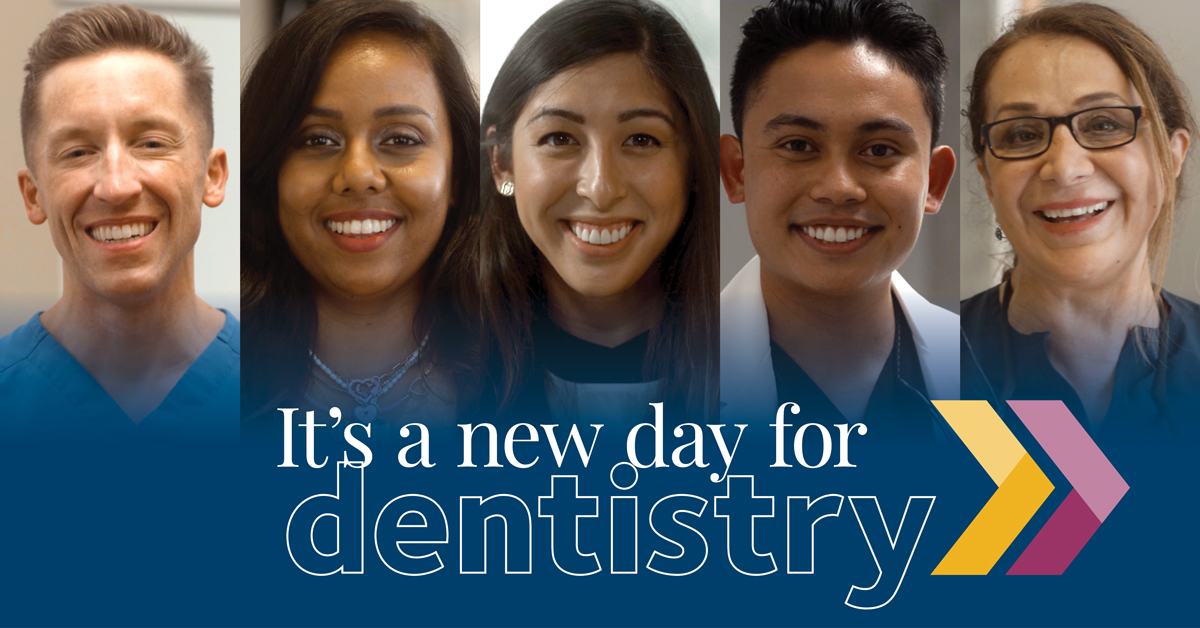 The ADA's new brand campaign, "A New Day for Dentistry," is a celebration of the Association's vibrant community of dentists.
The campaign, launched by ADA President-Elect Cesar R. Sabates, D.D.S., during his speech at the Oct. 13 closing session of SmileCon, seeks to honor the dentists who power the Association this year and beyond.
"I want the ADA to be a welcoming and loving community for all of its members," Dr. Sabates said. "Everyone's voices, contributions and perspectives matter. When we unite on the common ground of our passion and purpose, we are primed to build our profession's future together. That's the central idea behind the campaign — that a new day for dentistry starts now, and there's a place for everyone in it."

The campaign kicks off with a new video that showcases members from across the tripartite. It commemorates the contributions dentists make to their communities and the profession every day. In the video, viewers will see the faces of their peers representing the diverse range of ages, careers stages, practice paths and backgrounds that make the ADA what it is. 
The campaign emphasizes several messages about the ADA's commitment to:
Listening and creating solutions to meet dentists' needs.
Continuing to showcase unique voices and perspectives on panels and discussions covering everything from wellness at work to clinical perspectives and future ADA resources.
Recognizing all of the dedicated dentists who are moving dentistry and patient care forward.
The video is available on the ADA YouTube channel, various dental trade websites and social channels that include Snapchat, TikTok and more.