SmileCon 2022 launches in Houston
Lone Star State to host ADA, TDA, GHDS Star of the South meetings Oct. 13-15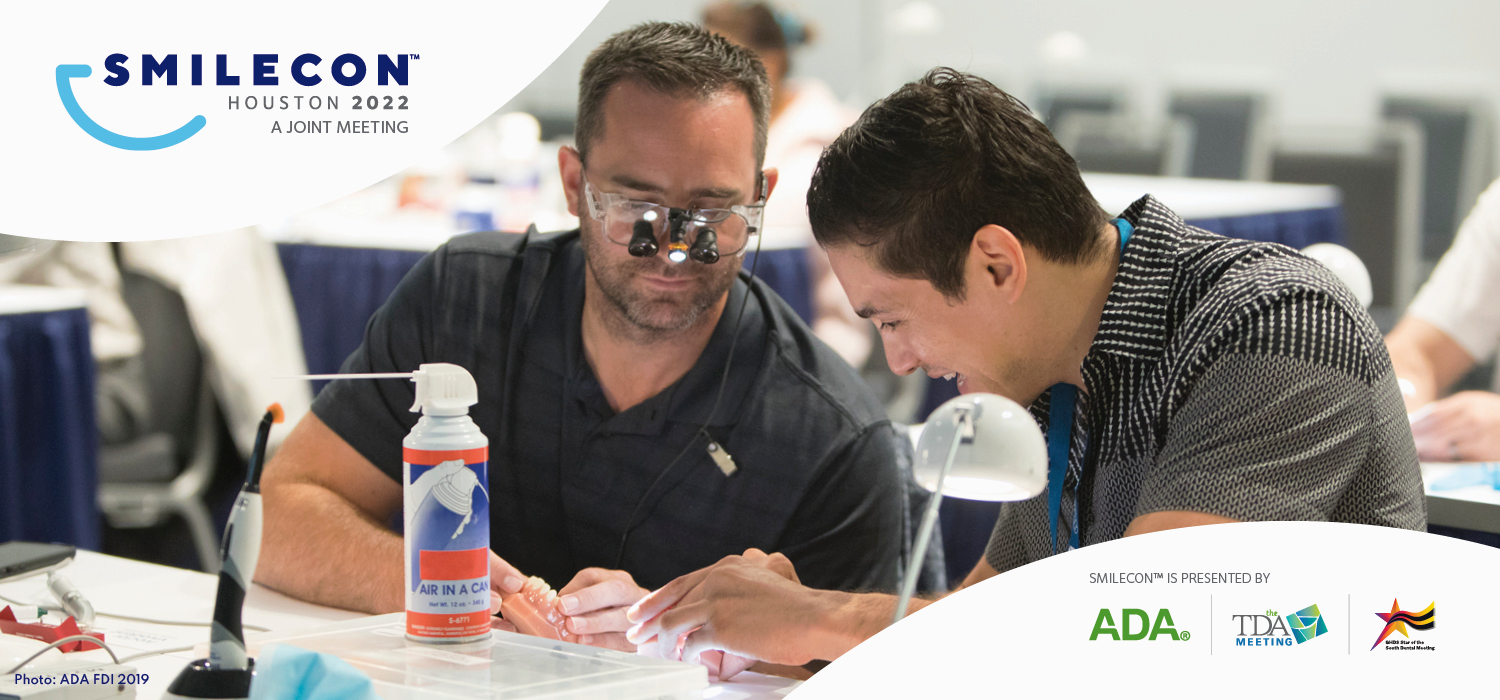 Since three are better than one, mark your calendars for Oct. 13-15, 2022, when the George R. Brown Convention Center in Houston will host a trio of annual meetings, including ADA SmileCon 2022.
The Texas Dental Association Meeting and the Greater Houston Dental Society Star of the South Dental Meeting are combining their meetings with SmileCon, bringing three large dental conferences under one roof.
All organizations involved are partnering together to consolidate the number of dental trade shows and to create a more impactful event for attendees and exhibitors.
The ADA has a long-standing policy that encourages state and local societies to work with the ADA as the annual meeting — now known as SmileCon — travels to cities around the country.
Closely linked with NASA's Space Center, the Houston area is home to a variety of attractions, including the Houston Museum of Natural Science, the Museum of Fine Arts, a downtown aquarium, a zoo, the Children's Museum of Houston and the Kemah Boardwalk.
Registration will commence in the early summer. Details will be shared at SmileCon.org early in 2022.