SmileCon closing session celebrates dental family, looks to ADA's future
Association launches A New Day for Dentistry campaign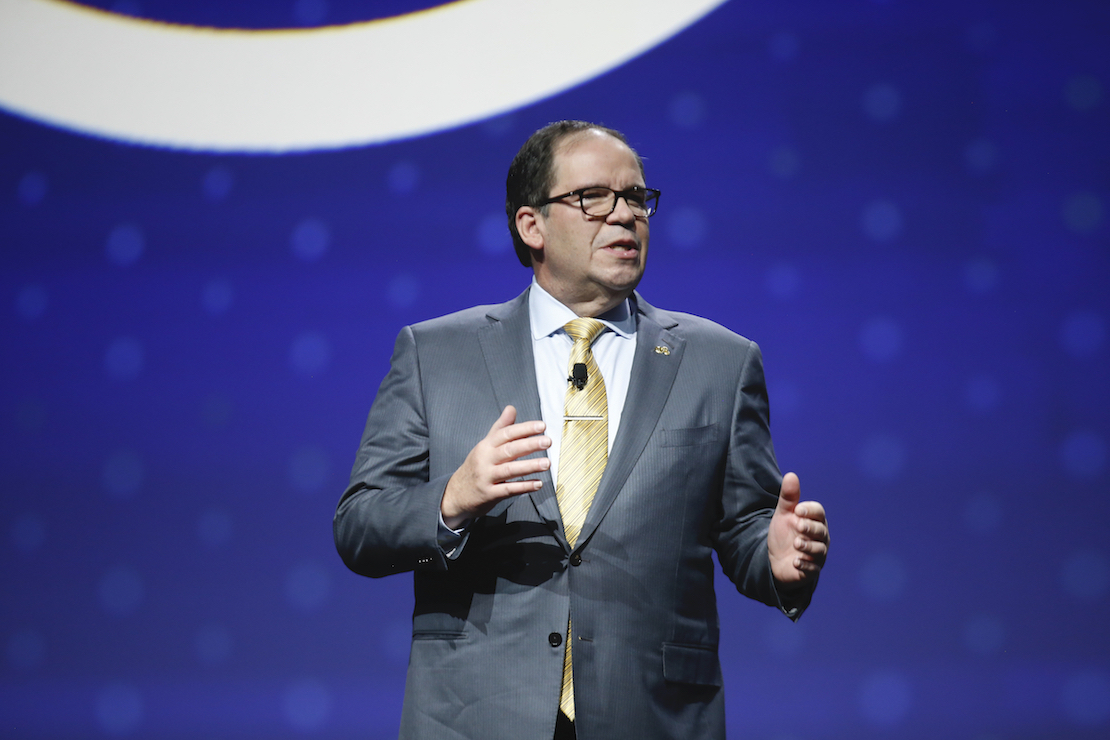 Las Vegas — The American Dental Association's first-ever SmileCon came to a close Oct. 13 with a session that celebrated the dental family and looked to the future of the Association.
"This, this is what energizes me the most at the ADA: all of you celebrating together and leaning on each other," ADA President-Elect Cesar R. Sabates, D.D.S., said. "This is what community is all about."
During the closing session, Dr. Sabates launched the ADA's new brand campaign, A New Day for Dentistry, which celebrates the Association's vibrant community of dentists and seeks to make all members feel welcomed and embraced.
The campaign kicked off with a video that showcases members from across the tripartite, representing the diverse range of ages, career stages, practice paths and backgrounds that make the dental community what it is.
The session, hosted by ADA member dentist Daryn Lu, D.D.S., also welcomed incoming Executive Director Raymond A. Cohlmia, D.D.S., and honored winners of the ADA's Gold Medal Award for Excellence in Dental Research and Humanitarian Award.
Martha Somerman, D.D.S., Ph.D., retired director of the National Institute of Dental and Craniofacial Research, is the winner of the 2021 Gold Medal Award and the first woman to receive the award.
The award honors individuals who have helped advance the profession of dentistry or improve the oral health of the public through basic or clinical research. Established in 1985, the award is presented every three years, and it is sponsored by the ADA and Colgate.
Theresa Cheng, D.D.S., founder of Everyone for Veterans, a nonprofit organization that provides free dental care to veterans and their spouses, is the recipient of the 2021 Humanitarian Award.
Established in 2008, the award recognizes dentists who have distinguished themselves by giving a minimum of 10 years to improving the oral health of underserved populations in the U.S.
The shared but diverse human experience was also a focus of keynote speaker and world-famous photographer Platon's address. He told stories of the world leaders, celebrities, business magnates and common community members he has photographed and the humorous and wise words they have shared with him along the way.
"What kind of people do you think we are?" Platon said. "Yes, phobia is infectious, just like the virus, but so is our compassion. So is our commitment to belong to something beautiful again."