Dental Central place to meet, play, learn, smile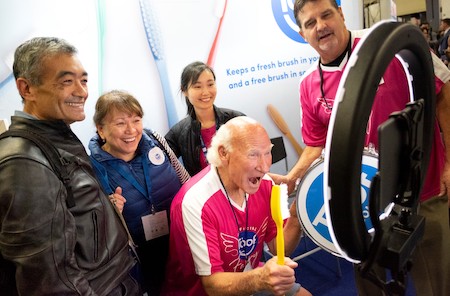 The epicenter of the SmileCon experience will be the newly designed exhibit hall, Dental Central.
It promises to be the main hub of activity where community, inspiration and business meet.
Each day at SmileCon will provide a different experience, including an extensive offering of continuing education, industry updates and dental trends in Smile Zone A, B or Tech X multi-purpose areas in Dental Central where attendees can learn in an informal, inviting environment.
Along with unopposed hours - when CE courses won't snag attention - in the middle of the day that give participants time to browse, connect and lounge, there will be self-guided learning experiences, including Dental Central's Pharma Zone located in Smile Zone A to brush up on pharmacology.
The ADA will have a centralized presence in Dental Central at the ADA Member Center to welcome members, help them navigate ADA membership benefits and connect with other members to maximize the SmileCon experience.
The Dental Central schedule is:
- Oct. 11: 9:30 a.m.-5 p.m. Unopposed hours: Noon-2:30 p.m.
- Oct. 12: 9 a.m.-5 p.m. Unopposed hours: Noon-2 p.m.
- Oct. 13: 9 a.m.-3:30 p.m. Unopposed hours: Noon-1:30 p.m.