Webinar: Fluency of coordination of benefits can speed up claim adjudication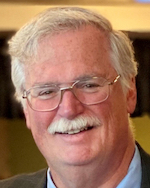 Dr. Porcelli
The ADA is presenting a free Oct. 26 webinar about the need for dental offices to correctly coordinate benefits, especially considering the dominance of preferred provider organization plans in the market and many families having more than one dental plan.
Coordination of Benefits (COB): Untangling the Mystery  will stream live from noon to 1 p.m. Central time.
One hour of continuing education credit is available.
The presenters include Eugene Porcelli, D.D.S., member of the ADA Council on Dental Benefit Programs, and Dan Croley, D.M.D., vice president and chief dental officer for Delta Dental of California.
In the webinar, dentists will gain a basic understanding of why plans must coordinate benefits and how this may affect front-office staff, Dr. Porcelli said.
"Coordination of benefits can be a common source of frustration for dental offices trying to submit claims when a patient presents with more than one dental plan," Dr. Porcelli said. "Offices that are fluent in coordinating benefits will minimize claim adjudication issues and maximize the benefit to which the patient is entitled."
The ADA has a new online hub for ready-to-use dental insurance information that can help dentists address and resolve even their most frustrating questions at ADA.org/dentalinsurance . In addition, specific ADA guidance on coordination of benefits is also available online.