Get inspired at SmileCon's Closing Session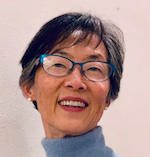 Dr. Cheng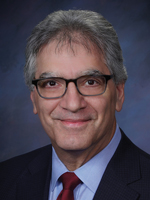 Dr. Cohlmia
The grand finale of SmileCon is not to be missed as it seeks to show that the ADA is stronger when everyone has a seat at the table.
The event, scheduled on Oct. 13 from 3:45-5 p.m. at the Mandalay Bay Ballroom in the Mandalay Bay South Convention Center, will include different speakers sharing their journeys with one purpose: forging dentistry forward.
Attendees may find themselves among those voices. Dentists are encouraged to share their story in the video testimonial booth.
Other highlights include the presentation of the ADA Gold Medal Award for Excellence in Dental Research, which honors individuals who have helped to advance the profession of dentistry or improve the oral health of the public through basic or clinical research; and the ADA Humanitarian Award, which goes to Theresa Cheng, D.D.S., founder of Everyone For Veterans, a nonprofit that provides access to care to veterans throughout the country.
In addition, the event will welcome the ADA's incoming executive director, Raymond A. Cohlmia, D.D.S., dean of the University of Oklahoma College of Dentistry and a former ADA Board of Trustees member. Dr. Cohlmia begins onboarding on Oct. 1.
And as the closing session says "so long" to Las Vegas, attendees will also get to say "howdy" as it previews SmileCon 2022 in Houston.
The fee is included with the Smile Pass and Platinum Smile Pass.