Hands-on course designed to increase efficiency, results with posterior restorations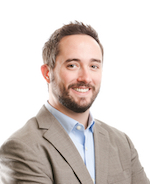 Dr. Austin
Get to know some of the newest adhesive materials on the dental market.
Materials and Tech That Expedite Excellence (1206) on Oct. 11 from 10-12:30 p.m. at the Mandalay Bay South Convention Center, Breakers L, will discuss how to increase efficiency and results with posterior restorations by demonstrating all steps of different posterior restorations using bulk-fill composite with correct curing light procedures and several different techniques.
The course is worth 2.5 continuing education credits and will be led by Joshua Austin, D.D.S., owner of Joshua Austin DDS from San Antonio, Texas.
Learning objectives for the course include exploring the advantages of using bulk fill posterior composite; performing several placement techniques for bulk fill resin that will save time and increase predictability; and reviewing quick and effective polishing techniques for posterior restorations.
The fee is $420 for dentists, dental students and team members.