Dental Team Hub new spot for connection
Dental Central spot features curated CE, fun activities designed for dental team members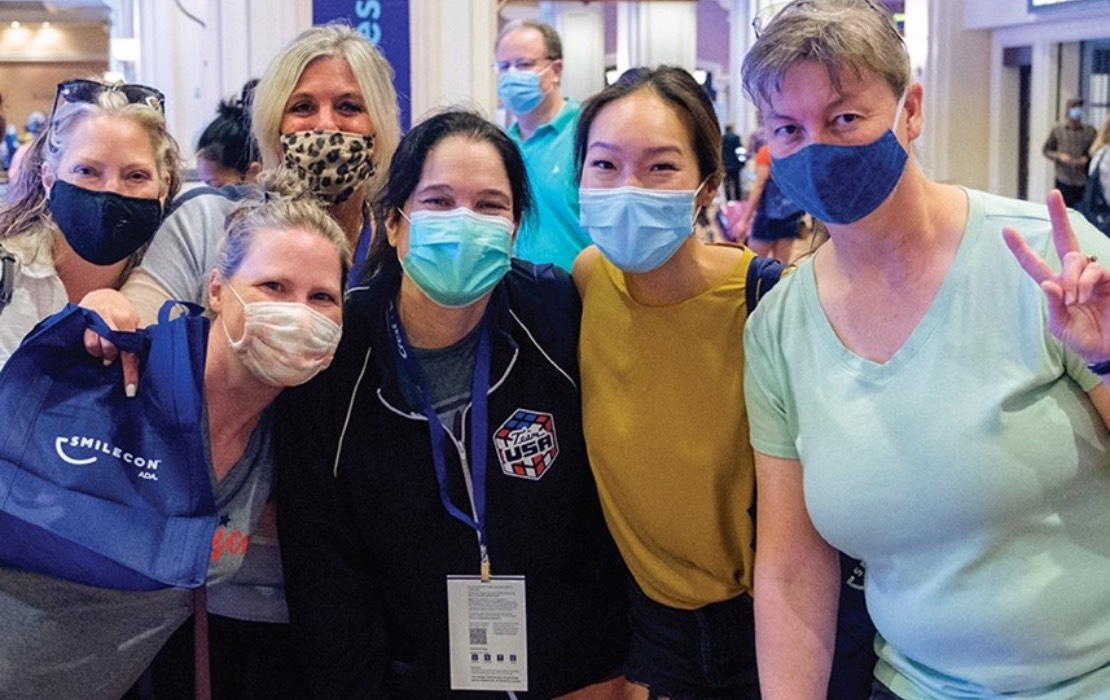 The Dental Team Hub, new this year, will be the buzz-filled home base for dental team members ready to learn and hang out with other team members - and their dentist, too - at SmileCon.
This feature will have skill-honing activities for every staff member as well as be a place to learn from top dental team educators and let loose with dental staffs from around the country.
Courses in the Dental Team Hub curated especially for team members include:
- Save Someone's Life with an Extraoral Exam (5123), presented from 10-11:30 a.m. Oct. 13, by Irene Iancu, registered dental hygienist and owner of Toothlife Studio Inc.
- Front Office: You Are Not 'Just' a Receptionist (5109), presented from 2-3 p.m. Oct. 13, by Denise J. Williams-Jones, registered dental assistant and owner of Next Level to Success customer service consulting firm.
- Curiosity Revived the Cat: Exploring Patient Communication and Career Fulfillment (6109), presented from 10 a.m.-noon Oct. 14, by Amanda Hill, registered dental hygienist and clinical education manager at Young Innovations.
- Married to Dentistry: Lessons in Life, Love, and Leadership (6101), presented from 2-3 p.m. Oct. 14, by Dana R. Watson, practice manager and Distinction Dental Management Systems speaker and team trainer.
- Creating a Successful, Profitable Practice for the Entire Dental Team (7106), presented from 10-11:30 a.m. Oct. 15, by Frank J. Milnar, D.D.S., who has a private practice in Minnesota.
-  Front Admin: You Can Effectively Lead, Strengthen, and Unite Your Team (7114), presented from 2-3 p.m. Oct. 15, by Ms. Williams-Jones.
The Dental Team Hub features more than just CE.
The spot will present activities taking place from 11 a.m.-12:30 p.m. each day:
- Oct. 14: Achy Breaky Tooth Line Dancing, a line-dancing lesson.
- Oct. 15: Stamp and Sip, where participants can stamp and personalize a leather luggage tag to take home while enjoying a tasty beverage afterwards.
- Oct. 16: Dental Team Celebration, with free giveaways, a chance to win a free annual subscription to ADA CE Online and a celebratory snack.
Activities taking place from 1:30-3:30 p.m. each day:
- Oct. 14: Get to Gnome Coding, in which participants will create and take home their very own gnome.
- Oct. 15: Business Improv, in which instructors Bob Kulhan and Robyn Lynn Norris will show participants how to use improv in business situations.
- Oct. 16: Silent Disco Party-Dance like it's 1980.
Advanced registration for dental team members costs $149 for the Dental Central Pass, $449 for the Smile Pass and $2,999 for the Platinum Smile Pass. Advanced pricing is available until 5 p.m. Central time on Sept. 30.