New SmileCon CE courses tailored to Spanish speakers
Goal is to draw, accommodate international, Spanish-speaking dental community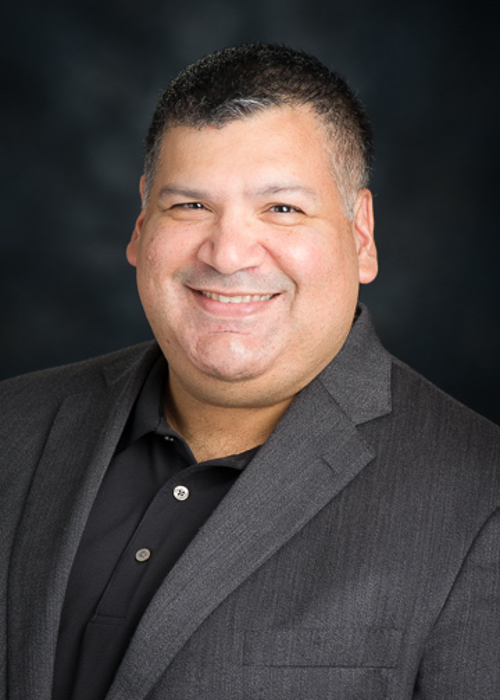 Dr. Rodriguez
With responsiveness to evolving member needs top of mind, the ADA Advisory Committee on Annual Meetings developed and is introducing a slate of Spanish-language continuing education courses at SmileCon 2022, Oct. 13-15, in Houston.
"These specific classes are only in Spanish," said council member Dr. Victor Rodriguez. "They're not offered in English."
Dr. Rodriguez – a member of the ADA Advisory Committee on Annual Meetings, the Texas Dental Association and the Greater Houston Dental Society – proposed the new courses. The aim was to tailor some CE offerings to local demographics in the greater Houston area to attract dental professionals who speak Spanish to attend SmileCon, a joint meeting also combining the 2022 Texas Dental Association Meeting and the 2023 Greater Houston Dental Society's Star of the South Dental Meeting.
"We have a large Hispanic area in Houston," said Dr. Rodriguez, who himself lives and practices in the city and is bilingual. "Our population is almost 38% Hispanic in Houston, so a lot of our patients are Spanish-speaking as well.
"We have dental colleagues from Mexico and other Latin American countries that move to Houston and get their licenses here. Spanish is their predominant language. They learn English. They know English and speak it. But when they go to some courses, they could listen in Spanish because they understand it and that's their primary language. That's the audience I'm hoping to attract…especially in our South Texas area that's predominantly Hispanic."
The aim is also to draw and accommodate the international, Spanish-speaking dental community.
"It's my hope," Dr. Rodriguez said, "that we attract not only the local Houston and Texas Spanish-speaking dentists, but that we also are attracting [dentists from] other countries that are Spanish-speaking and Latin American and wouldn't maybe normally think going to an ADA meeting is what they want to do. But now, maybe seeing some classes in Spanish might attract a different group of dentists or dental professionals who would find some comfort in attending Spanish-speaking classes."
The eight new courses, taught fully in Spanish by six dental experts, span cosmetic dentistry, sleep apnea, pediatric dentistry, implants and other topics.
The instructors and their courses are:
Dr. Luis Aneyba, dental sleep medicine, Sleepadent, San Pedro Garza Garcia, Nuevo Leon, Mexico.
El rol del dentista en la endoscopía del sueño mediante sedación inducida por medicamentos.
(Role of the Dentist in Drug-Induced Sleep Endoscopy) 1.5 CE hours.
Dr. Luis Karakowsky, pediatric dentistry, Lomas, Mexico City, Distrito Federal, Mexico.
Gestión moderna de la superficie oclusal en los molares permanentes.
(Modern Management of the Occlusal Surface in Permanent Molars) 1.5 CE hours.
Nuevas tendencias en odontología pediátrica (New Trends in Pediatric Dentistry) 1.5 CE hours.
Dr. Tyrone F. Rodriguez, former program director, Yale Pediatric Dentistry, San Antonio, Texas.
El cannabis en el mundo: lo que el equipo debe saber.
(Cannabis in the World: What the Team Should Know) 1 CE hour.
Dr. Rony Joubert Hued, prosthodontics, Clinica de Estetica Dental Joubert, Santo Domingo, Distrito Nacional, Dominican Republic.
Odontología estética en el siglo 21.
(Aesthetic Dentistry in the 21st Century) 1.5 CE hours.
Prótesis cerámica asistida con implantes dentales
(Assisted Ceramic Prostheses With Dental Implants) 1.5 CE hours.
Dr. Anabella C. Oquendo, assistant dean for international programs and director of the international esthetic program at NYU Dentistry.
Conceptos actuales en carillas de laminado de porcelana.
(Current Concepts in Porcelain Laminate Veneers) 1.5 CE hours.
Gestión del espacio de restauración (Restorative Space Management) 1 CE hour.
No early sign-up is required for these courses. Availability is until filled on a first-come, first-served basis, Dr. Rodriguez said.
For more information on SmileCon 2022, including how to register to attend, visit SmileCon.org.